It goes without saying that 2020 was not a traditional year for cinema. Not nearly as many movies were released compared to prior years, and almost none of the ones that were made appearances in theaters. Still, if you're anything like us, we know that you made yourself comfortable on your couch, heated up some microwave popcorn, and spent hours watching some absolute gems that went straight to your favorite streaming services. In case you're ready for more, here are our top picks for the best films of last year.
Anthony DeSanctis (Cinema/Comedy Specialist)
Honorable mentions:
Wolfwalkers (AppleTV+)
Spontaneous (VOD)
Sound of Metal (Amazon Prime)
Mank (Netflix)
The Trial of the Chicago 7 (Netflix)
My Top 10:
10. The Old Guard (Netflix)
I'm honestly a little disappointed this was a Netflix film as I would have loved to have seen this on the big screen… in a non-pandemic year of course. It was also great to see a new kind of superhero movie that didn't have a Marvel or DC character involved. Every character was flashed out, with their motivations completely clear. Give me the sequel right now!
9. Host (Shudder)
I don't think I blinked once watching this. It may be only an hour long, but it was one of the
scariest hours of my life.
8. Freaky (VOD)
I was a huge fan of director Christopher Landon's previous high concept horror film Happy
Death Day and he once again proves you can breathe new life into familiar tropes. I'm honestly surprised someone didn't think of this idea a lot sooner. Kathryn Newton and Vince Vaughn embrace the material and have a blast. The film also gets bonus points for making me laugh every time Vince Vaugh ran.
7. Minari (in theaters in February)
I knew when I saw this at Sundance last year that it would be a major awards contender. That was only further validated when it not on won the Grand Jury Prize but the Audience Award as well. This is a beautiful, intimate story about the power of family and it will give you so many feels.
6. Another Round (VOD)
Another slam dunk from Danish director Thomas Vinterberg. He finds a way to blend so many genres so well, yet so subtly. There were times I was watching this thinking "this would fail with any other director." Also, Mads Mikkelson shows off his sweet dance movies. For that alone, the film is a masterpiece.
5. The Invisible Man (HBO Max)
I am so glad Universal's Dark Universe fell apart after one film or else we wouldn't have this horror gem. The film's attention to style and detail is breathtaking without ever sacrificing it for substance. And I love how it relishes in the silence. In most other horror films, you can tell when a jump scare is about to happen. YOU NEVER SEE THEM COMING. And the film is so much scarier for it. Elizabeth Moss deserves an Oscar nomination for her performance and the film should definitely be nominated for Best Picture.
4. Promising Young Woman (VOD)
Bold and timely. Quite possibly one of the best directorial debuts I've ever seen. Emerald Fennell oozes confidence with her first directorial outing, taking the viewer on a rollercoaster ride with many twists and turns along the way. One of Carey Mulligan's best performances. She also deserves an Oscar nom.
3. Palm Springs (Hulu)
I had been so hyped to see this since I missed it and Sundance. When it ended up having the largest studio acquisition in the festival's history, my interest was only peaked. For a while this was my most anticipated movie of the year. And it lived up to the hype! I've yet to meet a person who didn't like this movie. Andy Samberg and Cristin Miloti have chemistry for days. Another example of showing with the right approach, you can breathe new life into any trope.
2. Da 5 Bloods (Netflix)
This film left me breathless. ABSOLUTELY BREATHTAKING. Another masterpiece from master storyteller Spike Lee, who is clearly still at the top of his game after his last masterpiece two years ago, Blackkklansman. Here's to many more to come. Delroy Lindo may very well walk away with Best Actor at the Oscars this year.
1. The Father (in theaters February)
I've never seen a film quite like The Father. And I don't think there is one. This was my favorite movie back in January of 202 at Sundance and there it remained for the rest of the year. Once the movie was over I said "this is going to be a major Oscar contender." Anthony Hopkins is a tour-de-force in this, easily reminding us of why he is one of the most respected actors in the world. This film hit me like a freight train and I've still yet to recover. And it's been an entire year! Even so, when it ended, I wanted to watch it again right after.
Robert Daniels II (Cinema Committee)
In spite of lack of access to genuine in theater experiences I somehow was able to see 67 releases from this year (Praise be to the Letterboxd app for helping me keep it all organized). Despite all that went on outside of screening rooms it wasn't a bad year in the cinema, especially for smaller films and documentaries.
Thanks for taking a peek.
Honorable Mentions:
15. American Utopia (HBO Max)
As directed by Spike Lee this filmed performance of the Broadway show is a subtle yet fiery balm seeking to entertain and heal a divided nation.
14. Class Action Park (HBO Max)
Funniest documentary of the year shows the best and worst aspects of the good ol' U.S.A. Pairs well with Feels Good Man.
13. Gunda (virtual cinemas; wider release in 2021)
Black & white. No narration. Farm animals. Finest porker pic since Babe: Pig in the City has the best and most heart-wrenching final shot of the year.
12. The Trip to Greece (Hulu)
Fourth and final (?) film in the food porn Trip travel series is fittingly light fare with darker undertones for dessert.
11. Host (Shudder)
Zoom-call cinema that worked better for me than similar films like Unfriended and Searching. In my opinion it's as groundbreaking as The Blair Witch Project.
Robert's Top 10 of 2020
10. Possessor (VOD)
Science fiction psychosexual horror mind-bender shows Brandon Cronenberg stepping out of the shadow of his father to exhibit a creative vision all his own. This flick is a vote against "taking your work home with you." Seek out the Uncut version for the best possible experience.
9. The Painter and the Thief (Hulu)                                                                                                      Documentary portrait of an extraordinary relationship between unlikely friends. An astonishing final shot (second only this year to Gunda's heartbreaking closer) provokes more questions than provides answers.
8. My Octopus Teacher (Netflix)
Yep. This is the documentary where the sad sack dude falls in love with a small sea creature. Go ahead, laugh. I did too, at first. Then i cried like an inconsolable baby, for it isn't just a tale of transcendent connection between sentient beings, but also the story of a parent reconnecting with a child. One of the prettiest-looking films of the year.
7. She Dies Tomorrow (Hulu)
And so do you. Me too. Kudos to writer-director Amy Seimetz for grappling with a topic most would rather not reckon with: our impending, inevitable mortality. The Big D! Death, Baby! Heavy and yet somehow tremendously entertaining.
6. Wolfwalkers (Apple TV+)
Subtle commentary on parenthood and patriarchy, religious and spiritual intolerance, foreign invasion and occupation, all found in a gorgeously animated cartoon that i can watch over and over again with my kid. How cool is that?
5. Spree (Hulu)
Loud, obnoxious, schlocky satire of social media "influencers" is also shrewd, smart, and hilarious. Subsequent viewings have revealed crude and clever commentary from the viewers of the livestream within the film. A bloody B-movie with brains …splattered all across the screen.
4. The Devil All The Time (Netflix)
With folksy narration that would fit right in with an NC-17 rated Director's Cut of A Christmas Story I contend that this misunderstood tragedy is Th? Darkest Comedy of 2020. Grim, bleak, vile stuff with a great soundtrack.
3. Never Rarely Sometimes Always (HBO Max)
Quiet, well-observed film touches on multiple topics of great gravity, but like the excellent First Cow, is ultimately about friendship. Contains the two best scenes of the year, where strained silences speak far louder than spoken words.
2. Lovers Rock (Amazon Prime)
Part of Steve McQueen's Small Axe anthology series, this sensual entry is a loosely plotted yet authentic depiction of a particular time and place within London's targeted West Indian immigrant community. Personally the refuge i find in a movie theater is far more comfortable than what I experience at such social gatherings, BUT this is a party i would love to attend. While there are rocky relations within the community (specifically in the backyard), the overriding feeling on the dance floor is that of joy and freedom. Pure, kinetic bliss positioned as rebellion against an oppressive outside world.
1. Palm Springs (Hulu)
First: I understand the comparisons to Groundhog Day. Second: This is far better than Groundhog Day. Boom! Shots fired! Whatever credibility i had left after praising the soft-core octopus picture above has surely been lost now. Nevertheless, this was total wish-fulfillment for the cheerful nihilist in me. I have not had a crush on a movie like this since Eternal Sunshine of the Spotless Mind. Whenever the muck of 2020 threatened to become too great this odd romantic comedy was my go-to shelter from the storm. A better time watching a movie this year or a cinematic cave to hide in I could not find.
Lauren Tocci (Cinema Committee, Co-Curator of our First Saturday Horror Series)
10. Scare Me (Shudder)
This movie feels like someone catering to the Scary Stories/Are you Afraid of the Dark crowd of the 90s and I love it. Aya Cash's performance is outstanding and it is a movie where the telling of stories is foregrounded and in a way that feels dynamic.
9. The Invisible Man (VOD)
I went into this film with doubts and the caution that anyone should have with Universal Monsters cinematic universe that has been sputtering into gear. From the first frame, every doubt was assuaged and replaced with a tension and resonance that the film methodically earns moment by moment.
8. Troop Zero (Amazon Prime)
This is a movie that delights you with whimsy and then smacks with you reality to only embrace you with an energetic optimism of renewal. Christmas Flint is pure unadulterated magic and wonder and is the hero we all need. I am here. Also, Viola Davis, as always rules and is the heart of the film.
7. Host (Shudder)
I don't normally favor such immediate unpacking of global events and circumstances, but this movie with a blazingly short run time grabs you and doesn't let go until you swear to swear off being on Zoom for the next 5 years.
6. Happiest Season (Hulu)
I am a self-admitting holiday movie obsessive. And yes, this is a beyond wonderful holiday movie. However, it's more than just the kitsch of watching it during the holidays, it is an intimate portrayal of family, and chosen family, friendships, and self-discovery.
5. Jingle Jangle (Netflix)
You can't see this, but my smile is ear to ear even typing this sentence. The film musical is a genre that's tradition in Hollywood has resurged in fits and starts over the past two decades. However, if you wanted confirmation of why this genre works so well, this is the film to remind you. With thematic messages that permeate the film, it is a movie that is the truest expression of joy and hope.
4. Soul (Disney+)
Pixar and Disney have really committed to their ability to tear your emotions asunder. Whereas Pixar films would deal obliquely with life's larger questions previously, there has been a slow march towards establishing films that deal with them head-on, and I am here for what they explain to me about the universe, the meaning of life, and purpose
3. Mank (Netflix)
I heard this described as a movie that is a love letter to Hollywood written with poisoned ink and it feels an apt way to describe something that so beautifully shows the rank nature of the studio system.
2. Ma Rainey's Black Bottom (Netflix)
The recent adaptations of August Wilson's Pittsburgh cycle have lent themselves to jaw- dropping performance, and this film is certainly no exception. Viola Davis and Chadwick Boseman command the film, handling the precise and quick language of Wilson's source material with deft delivery and nuanced pain.
1.The Vast of Night (Amazon Prime)
This is simply the most expert storytelling I watched this year. It demands patience from its audience, yet while in the waiting room of the denouement you are rewarded with meditative performances, precise shot composition, and a stillness that is both calming and unnerving.
Adrianna Gober (Cinema Committee and Co-curator of First Saturday Horror Series)
10. Dick Johnson is Dead (Netflix)
9. The Assistant (Hulu)
8. Possessor (VOD)
7. Bacurau (Kanapy/Criterion Channel)
6. Kajillionaire (VOD)
5. Minari (in theaters in February)
4. First Cow (Showtime)
3. Never Rarely Sometimes Always (HBO Max)
2. Bloody Nose, Empty Pockets (VOD)
1. Time (Amazon Prime
Jason Paulus (Cinema Committee)
Some other projects that I've enjoyed last year: the Emmy-winning movie Bad Education (HBO Max), the four-part documentary series Murder on Middle Beach (HBO Max), and the undistributed Mosotho drama This Is Not a Burial, It's a Resurrection.
Honorable mentions that narrowly missed the cut:
Kitty Green's withdrawn workplace critique The Assistant (Hulu)
Brandon Cronenberg's provocative techno-thriller Possessor (VOD)
Sean Durkin's timeless chamber drama The Nest (VOD)
10. Mank (Netflix)
An anticipated passion project from his late father's script, Fincher masterfully (and cynically) crafts a technical marvel in tribute to Old Hollywood, offering his take on the legendary dispute surrounding the "greatest movie ever made."
9. Nomadland (in theaters in February)
A contemplative and transcendent examination of humanity, Zhao commits to a dreamlike naturalism that patiently uncovers the beauty beneath an American subculture birthed by the Great Recession.
8. Sound of Metal (Amazon Prime)
A sobering exploration of an often-mishandled narrative, Marder's immersive debut showcases an addict's adaptation to his new reality, eschewing standard melodrama in favor of exemplary dignity.
7. Another Round (VOD)
Like the delicate balance between feeling tipsy and blacking out, Vinterberg utilizes his earnest ensemble to swiftly shift from comedy to tragedy, from catharsis to restraint; all leading to a euphoric finale.
6. The Strong Ones (release date TBD)
A quiet but passionate debut feature that thoughtfully illustrates the whirlwind romance between two culturally clashing leads with chemistry so smoldering, the heat leaps out from the breezy backdrop of coastal Chile.
5. Never Rarely Sometimes Always (HBO Max)
Despite a decidedly understated approach, Hittman effectively addresses the inescapable interrelation between private life and public policy that's never grueling but always gripping.
4. Boys State (AppleTV+)
An engrossing, must-watch documentary that draws the concerning comparison between adolescent boys and career politicians, from eye-rolling ignorance to dangerous overconfidence.
3. Minari (in theaters in February)
A heartbreaking and sensitive account, Chung adapts intimate childhood memories of his family's assimilation to 1980s Arkansas into a universal portrait of the American dream that resonates to this day.
2. And Then We Danced (Amazon Prime)
Sparking protests throughout Georgia, Akin boldly explores the sensuality between two men within the county's conservative dance world, reminding us that the personal is always political.
1. First Cow (Showtime)
A tender fable of self-sacrificing friendship, Reichardt rebukes the early capitalism and rugged individualism of the 19th century Pacific Northwest through the very fulcrum of this civilization: an unselfish cow.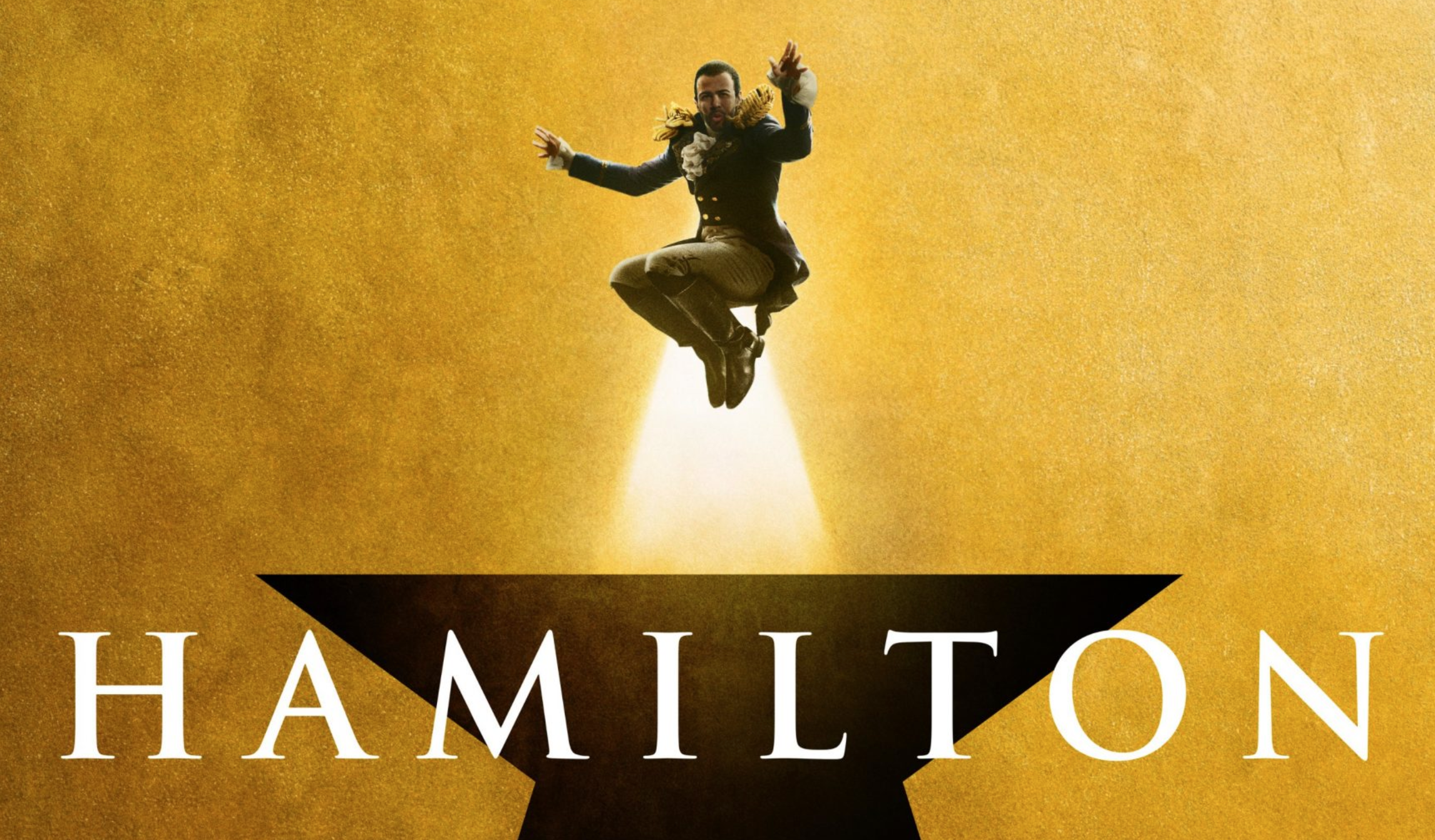 Alessandra Fanelli (Cinema Committee)
Honorable (and I use that term loosely for half of these) Mentions:
A Secret Love (Netflix)
The story was perfect. The piece fell short for me and didn't do the deep and trailblazing story justice. It just didn't captivate me as I wanted it to. Definitely a must-watch, just wish I didn't hype myself up about it so much prior.
Rocks (Amazon Prime)
It was certainly uplifting and empowering. Very heartfelt but also heartwrenching. I was a little too sad at points of it but still worthy of a watch. Gripping multiculturalism in a coming of age drama. Yes, I watched a lot of those this past year.
Happiest Season (Hulu)
I said enough during the Movie Talk but NOT ENOUGH. I kid, again. Aubrey Plaza, again. I'm thrilled a queer holiday movie grabbed the attention of so many. I'm not thrilled that it depicted such a toxic and manipulative relationship that can truly damage a queer woman's ego and instill a harmful mentality in the youth that was freaking out over Kristen Stewart being in a new movie (guilty on the latter). This was made for white cis-het folks and fed too much into the white savior complex. Also, not enough Aubrey Plaza.
Soul (Disney+)
Similar to my feelings on Happiest Season, I was thrilled this got/is getting so much attention. I, however, didn't feel the "call" so many claim to have felt after watching it. Something about a BIPOC individual again being depicted as something other than that, in this case a black man, for a majority of the film and only being awarded his life back when he helps an assumed white woman didn't sit well with me. I don't think there's anything wrong with being involved with your passion and think you can coexist with it, which I think might have been the point of this film? I was too distracted by another black man being mistaken for the main character (yikes) and then thrown into a dark abyss too eerily similar to the Sunken Place from Get Out…still I think it's worthy of a watch to have a discussion if nothing else. The animation was striking at moments.
Alessandra's Top 10:
10. Dating Amber (VOD)
Wasn't hooked by the tile but a coming of age film! About! Alliance! Among! Beards! A platonic queer tale that didn't feel forced or too far-fetched. We love to see it. I love to see it. It was sweet. Angsty. Awkward. And perfect.
9. Miss Americana (Netflix)
Just when I want to start disliking Taylor Swift again she comes back more vulnerable than ever and the next thing I know Netflix is asking me if I'm still watching AND why I'm crying. It was truly a close-up piece that felt honest and true. A great look into Taylor's esteem, beliefs, and family dynamics. Super effective.
8. Yes, God, Yes (Netflix)
My personal Netflix leading lady dream-come-true with Natalia Dyer (Stranger Things) and Alisha Boe (13 Reasons Why). Does my own personal religious trauma aid in finding humor surrounding spiritual bypassing HILARIOUS, sure. Does it make it any less enjoyable? Absolutely not. A coming-of-age film that I could relate to and appreciate. At times it was absurd and hypocritical, making it that much more luscious.
7. Bad Boys for Life (Hulu)
I saw this at the beginning of the year in a theater which definitely added to the enjoyment factor. Generic? Sure. Predictable? Yes. But enjoyable? Absolutely. Funny and charming despite the effort to make it Fast-and-Furious-esque and the fact that Vanessa Hudgens was in it.
6. The Social Dilemma (Netflix)
What's better than a documentary? A documentary-drama. The initial intensity of it ironically reminded me of The Social Network. With 2020 came a surge of online presence and social media existence. BLM, Fake News, the pandemic, the election, etc. became overwhelming for so many in 2020, myself included. This somehow served as a breath of fresh air to validate the Twilight Zone feelings I often get while scrolling that tells me that these applications and networks truly aren't designed for MY own best interest.
5. Sound of Metal (Amazon Prime)
I loved the premise of this one and the fact that it, in my opinion, was an honest interpretation of a story. It's not meant to comfort the hearing community and really isn't even about the journey of hearing loss, but instead about bargaining with reality. Plus I really like drummers.
4. Black Bear (VOD)
Aubrey Plaza; what more can I say? I kid. It was calculated, dark, and a super interesting way to gain perspective surrounding intimacy.
3. Jingle Jangle (Netflix)
Not going to lie, being unaware Ricky Martin was in this significantly impacted this rating. A perfect Christmas movie. Best score I've heard in a musical film in a while. Most talented cast I've seen in awhile. Diverse casting done right and so beautifully.
2. Palm Springs (Hulu)
I didn't expect to love this as much as I did, which is why it's ranked so high. Not necessarily an exact Groundhog Day remake, but similar enough to grab my attention and modern enough to keep me hooked despite the repetition. Loved the writing; loved the cinematography.
1. Hamilton (Disney+)
What else would I crave when there was no Broadway once the pandemic hit but…Broadway? A very special treat to be able to watch the OBC perform and bring life to the striking soundtrack. It had everything I wanted and more. Drama, comedy, history, movement and 90's hip-hop references.
Cathy Ford (Cinema Committee)
Some thoughts on 2020.
It was a year like no other. A year where being able to stream a movie was so valuable to so many. I found that 2020 provided some of the wonderful films across a variety of genres, story lines, narrative features, international and documentary films. Being able to attend a couple international film festivals virtually was worthwhile and recommend I it! Some on my list I view as the best, some popular films I may have included but not have screened yet. These are the movies that simply just resonated, I appreciated and enjoyed.
There are a couple honorable mentions that fall outside of my 10, that I would like to highlight;
How to Mend a Broken Heart, Documentary of the Bee Gees (HBO Max)
I was never the biggest Bee Gees fan, although I did like some of their music. The vintage footage, their resilience and talent as songwriters & performers shown in this film is worth every moment. However, it's the American history mirroring the history they were making that kept me so interested and informed me so much of what I did not know at that time.
Lovers Rock (Amazon Prime)
Another amazing film by Steve McQueen. It is very different in terms of the style, energy, and intent of Mangrove. It is a romance not just between the two main characters but one about beauty overall. His entire Small Axe series is worth watching.
Disclosure (Netflix)
A look at Hollywood's depiction of transgender people and the impact of this on American culture. It makes you go back and revisit movies and TV shows through a totally different perspective. While it reveals grievances and shines a light on the harsh conditions faced by everyday transgender persons, Disclosure is also cautiously optimistic.
Ammonite (VOD)
Although, this did not make my top films of the year. It's cinematography captures the beauty and difficulties of the era. Kate Winslet's portrayal is amazing and should not be missed. Two musicals captured on film worth mentioning:
Hamilton (Disney+)
As someone who could not land a ticket to Hamilton, watching on the screen at home was second to none.
David Bryne, American Utopia (HBO Max)
Directed by Spike Lee. A musical rendition of songs from Byrne's solo 2018 album and Talking Heads favorites and others as well.
Cathy's Top 10:
10. Breaking Fast (Cinemax)
Another hidden gem out of NewFest film festival. A romantic comedy that explores identity, culture, and faith. It follows Mo, a practicing Muslim still reeling from heartbreak. When an All- American guy named Kal offers to join him in his nightly Iftars — the traditional meal eaten by Muslims during Ramadan. At a time when representation matters, this film is more than just a feel good movie, it shares a story not often viewed in such a positive light.
9. Circus of Books (Netflix)
A wonderful film making in the way it smoothly covers a range of topics; LGBTQ history, pornography, religion, obscenity law, media, AIDS, coming out, parenthood, and more. You get to see through director Rachel Mason's documentary the story how she came to see her parents as people. It combines historical footage along with the authentic family dynamics. A seemingly mild mannered Jewish family runs a prolific erotic book store in Los Angeles. As a teenager, Rachel was blindsided upon learning the true nature of her prudish parents' business.
8. Palm Springs (Hulu)
A refreshing film. I loved Palm Springs because it wasn't just another version of Groundhog Day. A comedy about human connection and resilience. It has very likable performances by Andy Samberg and Cristin Milioti. Fun, sensitive without being predictable
7. Mangrove (Amazon Prime)
A historical drama directed by Steve McQueen as part of The Small Axe film series. Mangrove is a restaurant in west London and the movie is about the 1971 trial of the Mangrove Nine. Shaun Parker gives a strong performance as owner of the Mangrove. The cinematography and set design brought the film to life. Supporting cast all gave amazing performances. Much more than a courtroom drama.
6. Wolfwalkers (AppleTV+)
As a lover of Irish folklore, this beautiful animated film touched my heart and I immediately reached out to parents I know to share with them this film for their children and themselves to watch. A young girl who wants to be a hunter and her father journey to Ireland to help wipe out the last wolf pack. But everything changes when she becomes friends with a free-spirited girl from a mysterious tribe rumored to transform into wolves by night.
5. The Half of It (Netflix)
Received the Founders Award for Best Narrative Feature at the 2020 Tribeca Film Festival. A wonderful original script by writer/director Alice Wu that surprised me on how the film addresses self love, acceptance, and friendship. Unpredictable. A shy Chinese-American immigrant who's the only Asian kid in town developed a lucrative business in school writing essays for cash; this allows her to help support her widower dad, who spends evenings watching classic movies to improve his English. She agrees to write a love letter for a jock but doesn't expect to become his friend or fall for his crush.
4. Never Rarely Sometimes Always (HBO Max)
Film making that held its grip on me because of the deep empathy of the two lead characters, two young women living in a world that is constantly putting obstacles in front of them. There are no long discussions. The lead character, Autumn barely talks at all for long stretches but these scenes are powerful. It's the camera that looks for the truth instead of dialogue.
3. Driveways (Showtime)
Story of an eight-year-old boy who becomes friends with the elderly Korean War vet next door, played by Brian Dennehy. It may sound like a simple story but it captured me from the opening scene. What resonated for me is the movie's sharing of how we come and go through life, of how even the smallest acts of kindness can open doors and friendship. The three lead actors carry the movie at times with little dialogue. A sweet, funny and genuinely moving story that left me wanting more. 100% on Rotten Tomatoes.
2. Dating Amber (VOD)
I came across this film through the New FestFilm Festival where it won Best Audience Narrative Film. An Irish comedy-drama that about what it was like to be a gay teenager in Ireland in the mid-90s. It captures the feelings and fears many teenagers (gay or straight) had in high school, as I did. Both poignant and funny, I found myself watching it multiple times discovering lines missed that were down right hilarious. Wonderful script and acting all on the backdrop of Ireland's countryside and 90s soundtrack. The chemistry of Fionn, Shea and Lola Petticrew are perfect as Eddie and Amber
1. Portrait of a Lady on Fire (Neon)
Released in France in September 2019, limited release in US in December 2019, wide release in February 2020. It was one of the few films I was fortunate to see in the theater in early 2020. Won Best Screenplay at Cannes where it received more than a 10 minute pre screening standing ovation. Nominated for 109 awards and high praise, made with a female director, producer, lead cast, cinematographer, and others. The movie tells the love story between two women, an aristocrat and a painter commissioned to paint her portrait. Beautifully filmed with powerful performances. I wasn't sure if I should have listed it because of the split year release date but whether 2019 or 2020 it is a favorite in either year.
Ricardo Negron (Cinema Committee and Curator of Cinema Significa…)
It was a weird year for cinema, that is for sure. This top ten list, then, is simply what I found to be the most inspired. A few honorable mentions are (that can be found on Netflix): The Devil All the Time, Mank, and The Trail of the Chicago 7.
10. The Invisible Man (VOD)
9. Da 5 Bloods (Netflix)
8. I'm Thinking of Ending Things (Netflix)
7. Ma Rainey's Black Bottom (Netflix)
6. Palm Springs (Hulu)
5. Wolfwalkers (AppleTV+)
4. Never Rarely Sometimes Always (HBO Max)
3. The Forty-Year-Old Version (Netflix)
2. Sound of Metal (Amazon Prime)
1. Small Axe (Amazon Prime)
Bob Kilker (Cinema Committee Member, Associate Professor of English at Kutztown University and Host of the Tuesday Talkback Film Series)
(CAVEAT: I haven't seen a lot of new films this year, relying instead on a lot of familiar pop culture comfort food.)
10. The Lovebirds (Netflix)
This crime comedy about a couple on the verge of a breakup boasts the charms and talents of Kumail Nanjiani and Issa Rae. It flew under the radar, but it deserves a second look
9. The Old Guard (Netflix)
Charlize Theron is a highly-skilled actor, but it's a particular delight to see her excel in the action film genre. Check out this story of ancient immortals fighting for survival in modern times.
8. Mank (Netflix)
This biopic focuses on Herman Mankiewicz (Gary Oldman), the screenwriter of Citizen Kane, detailing his work on the film and his experience with the figures that inspired his ideas. The film mirrors the style of Kane, and it features strong performances from its principal actors.
7. Birds of Prey (and the Fantabulous Emancipation of One Harley Quinn) (HBO Max)
It's a treat to see Margot Robbie play the gleefully destructive Harley Quinn without the creepy objectification of her character in Suicide Squad.
6. Da 5 Bloods (Netflix)
Spike Lee's latest depicts a group of black Vietnam veterans reuniting for a secret purpose. The exciting and resonant story deserves all the acclaim heaped on BlacKkKlansman and more.
5. The Invisible Man (Hulu)
The filmmakers smartly shift the focus from the titular man to the woman he threatens, Cecilia "Cee" Kass (Elisabeth Moss). The result blends thrilling suspense with an incisive commentary on gaslighting.
4. Emma. (Hulu)
I wasn't clamoring for another adaptation of Jane Austen's classic, but I thoroughly enjoyed the wry retelling of the story with standout performances by Anya Taylor-Joy and Bill Nighy.
3. Palm Springs (Hulu)
Far more than the Groundhog Day redux that it might sound like when you hear you read a plot summary, Palm Springs depicts a pair of wedding guests with actual chemistry in a fascinating exploration of human desire and identity.
2. Eurovision Song Contest: The Story of Fire Saga (Netflix)
This is where it's crucial to remember that this is a list of favorite films, not best films of 2020. The mix of goofy comedy and earnest singing hit the spot during the loooong pandemic summer. Watch this movie. Sing along to "Ja Ja Ding Dong" and forget [gestures expansively] all this.
1. Ma Rainey's Black Bottom (Netflix)
The brilliant Viola Davis and the late, great Chadwick Boseman portray blues great Ma Rainey and her ambitious trumpeter Levee Green in a battle for control during an all-day recording session on a hot summer day in Chicago. This gripping adaptation of one of August Wilson's best plays is not to be missed.