The comedian talks Star Wars, metal, fighting against the dark side of comedy & more!
Like all three installments of three movies in the Star Wars saga, self-described nerd and comedian Brian Posehn returns to the Musikfest Cafe presented by Yuengling for a third time (or "Episode") this fall.
Much like an Obi-Wan Kenobi or elder Luke Skywalker, the 53-year-old comic is wiser (and funnier) than ever after a career on the stage and TV shows such as Mr. Show, The Sarah Silverman Program, The Big Bang Theory, New Girl, Just Shoot Me and many more.
Before Posehn uses his Jedi mind tricks to make you laugh on November 7, we spoke to the comedian about his past, his future and the heavy metal he likes to blast in his X-wing Starfighter.
ArtsQuest: We know you're a busy guy, what are you working on right now?
Brian Posehn: The comedy that the people will be seeing is all-new and I'm working towards doing a special by the end of the year. It's an hour of comedy that I really love and I've been working really hard on it. I'm still having fun with it and I don't hate the jokes yet which is great! When you like the things coming out of your mouth that's a plus.
Are you still hitting on fan-favorite topics like your nerdiness, Star Wars, metal music and such?
A little bit, it's always going to be there. This one's more an answer to some of the comedians I've been seeing from other guys my age. It's me kind of addressing the old white guy thing and my view on it and going the opposite way of some other comics that I've seen who have gotten really angry with young people. Guys who didn't used to be real aggressive have gone this other way. I'm going kinder and cuddlier. I'm still metal and I'm a giant nerd, but my jokes are coming from a different place.
---
You're a huge Star Wars fan. Are you looking forward to the end of this saga?
I am! That's the other thing. I'm such a contrarian as I see people crapping on the new movies. I'm notorious for hating the prequels. Back when the prequels came out I was a giant nerd so I got rid of all my figures. I hated it so much I took Star Wars out of my life basically.
Then I had a kid and the movies got good again and now I like them a lot more. The last couple haven't been perfect but nerds are gonna pick it apart no matter what happens. I'm just hoping it's just a nice wrapup of the nine. The trailer was fantastic. I watched it three times with my kid yesterday. I'm excited.
That's the thing. I look at these movies now through different eyes. I go with him. You know, I love Aquaman! (laughs) You know it's not a perfect movie, but when you're watching it with a 10 year-old who's enjoying every minute of it, it's harder to pick it apart like you're going with your nerd buddies at ten o'clock at night.
Do you think Rey is going to turn to the dark side?
Uh, no. I'm the guy who thinks that's just to get people excited. It's probably going to be a dream or something like that.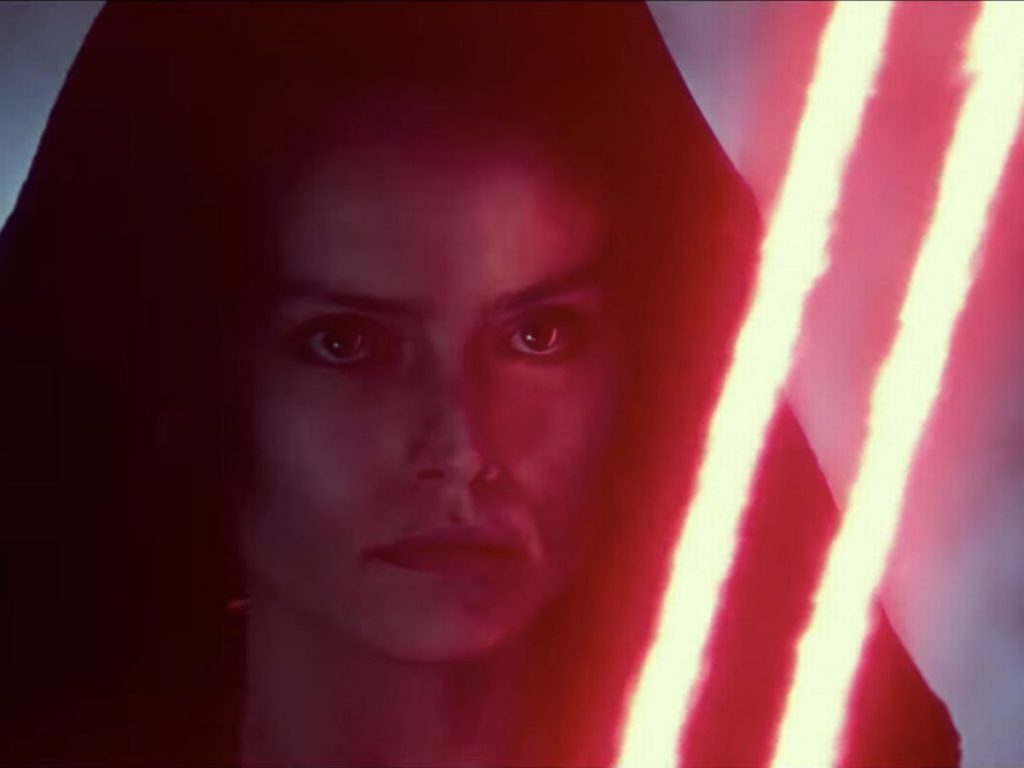 ---
As a big metalhead, what bands are you listening to now?
There's not a ton of new bands that I'm into. All the stuff I like, even that's new to me like He Is Legend had been around for like 15 years. I just got into them over the last year or two. There's nothing brand new that I'm really into. I like Power Trip. They're working on their third record, I think. As far as new stuff, I love the latest Amon Amarth. I love new Death Angel. Then Sacred Reich who I've like for 30 years. Their new record just came out and it's killer. I like when bands that I've been into since my 20s put out stuff and it's solid.
I wanted to tell you that I finished a new record for Megaforce Records. It's a comedy metal record.
Oh, heck yeah!
It's like the stuff I've done on my records before where I've done a couple of songs with Scott Ian (of Anthrax). We worked with the same producer, this guy Jay Ruston whose done a bunch of stuff with Steel Panther and Anthrax. He's got a pretty impressive resume. Brendon Small from Metalocalypse, he wrote some music with me. My buddy Joe Trohman from Fall Out Boy, he and I wrote some stuff together.
Then there's all of these crazy guitar players! Everybody from thrash bands from the 80s that I'm into like Gary Holt (Slayer, Exodus), Alex Skolnick (Testament). Kim Thayil from Soundgarden – he's not thrash metal but he's a badass. Phil Demmel from Machine Head. It's crazy all of the people we have on it.
Amazing. When's that coming out?
We don't have the release day yet. We're doing the cover art now. As soon as we deliver the record then we'll get our date. I'm guessing four to five months from now.
---
What do you think about the popularization of nerd culture? It wasn't always so mainstream.
Again, positive old grandpa. I'm not the grouchy old man. I think it's all good! You know the fact that kids aren't put down for liking comic books or adults aren't put down for liking comic books anymore. It's cool. It's the way it should have always been. It shouldn't have been a point of ridicule because you enjoy this genre.
---
Any chance of the Mr. Show and W/ Bob & David crew getting back together to put another series together?
I think so at some point. Bob (Odenkirk) has to finish up with his Breaking Bad and Better Call Saul. I think they'll (Odenkirk and David Cross) go write in New York at some point and then I'll hear about it. That's the way it always works with them. They write sketches together and they tell whoever they want to work with at that time.
---
You've been on a bunch of TV shows. What's been your favorite experience?
Aw, man, TV? Mr. Show and The Sarah Silverman Program are my favorites. But I love doing sitcoms, too. I have nothing but fun. People pick on The Big Bang Theory, or nerds do. I had a blast, I loved it. I love four camera. I love single camera, but I also grew up watching multicam. That's such a fun, weird thing. As a performer, to get out, it's close to standup. When I do single like The Sarah Silverman Program, we're making the crew laugh, but not really, because you don't want them to ruin the scene.
So it's a different thing when you're out there trying to crush, you know. The Big Bang audiences were insane because they love that show more than they love their children. Then because of Big Bang my mother-in-law thinks I'm funny now, so it's a positive thing. But as a comedian or a writer it will always be Mr. Show and Sarah Silverman. I don't think I'll ever beat those shows because they were so my sensibility and what makes me laugh.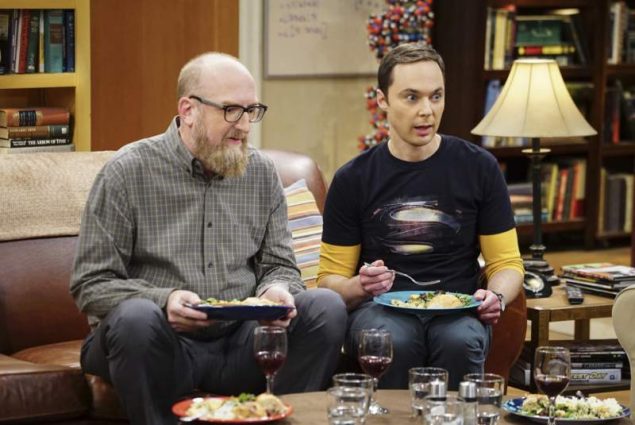 ---
Thanks for the time. We can't wait to see you on November 7th! Anything else you'd like to let the audience know?
Uhhhh, no! (laughs) I mean there's a reason I'm coming back because the last two were fun, so let's go three in a row!
---
Brian Posehn
Thursday, November 7
Musikfest Cafe pres. by Yuengling