Date/Time
Date(s) - Aug 23rd 2019
10:30 pm
Location
Frank Banko Alehouse Cinemas
Categories
Detective Christy Devlin is a good bad-cop.
Detective Jon Lunger is a bad good-cop.
Together they'll solve the inconceivable… The impossible… The more-than-likely very stupid… And they'll make you laugh along the way.
Using a series of clues provided by the audience, "detectives" Delvin & Lunger will dive into a mystery so mysterious that know one will know what it actually is until the show mysteriously starts… because it's all made-up on the spot.
The Two Show Show is an hour-long program featuring two [very] different comedy shows.
Christy Devlin
Actor, comedian, and improviser Christy Devlin is really quite funny. She's a member of Staycation – a former Improv Comedy Power Hour house team at SteelStacks – and can be heard on their improvised comedy podcast, Staycation Indoors. Christy has performed in a ton of comedy shows at SteelStacks over the years, including the Go Ask Your Mother/Father improv shows, the ValleyWeird Squares game show, the unstoppable public broadcasting duo Shatwood, and the Challengers of the Well-Known sketch shows.
Jon Lunger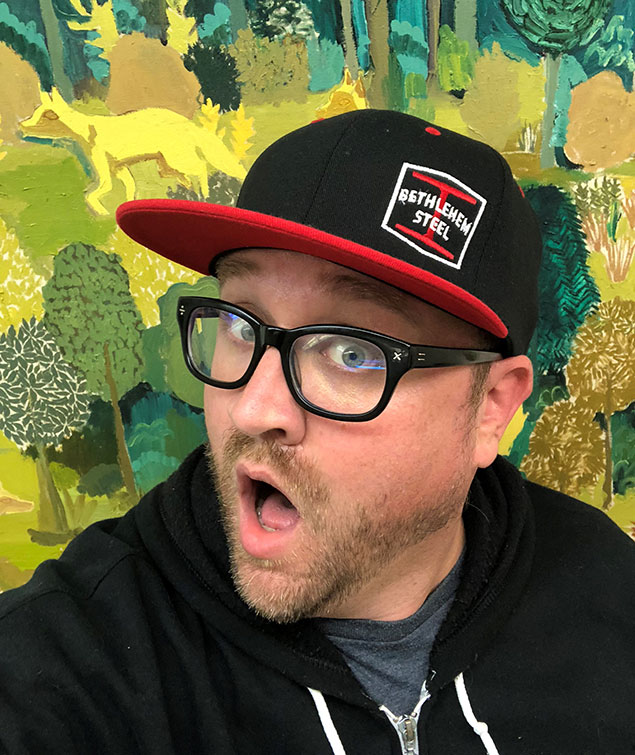 Jon Lunger is a Pennsylvania-based comedian, improviser, and writer who has been performing comedy since the good old days of 2012. Along with fellow comedian Glen Tickle, Jon is currently re-writing the entirety of Wikipedia via The Improvised Wikipedia Podcast. In addition to performing with numerous improv teams in the Lehigh Valley, you can catch Jon co-staring alongside Matt Candio in the two-man, pseudo-improvised show Spoiler Alert, which aims to recreate movies live, on stage, and in about an hour. From 2012-2017, Jon was ¼ of the improv team ManDudeBro.
Cat Sweaters
Cat Sweaters is an improv group based out of Bethlehem, PA. They are a bunch of cool cats that don't take nip for an answer. Their high energy sets lead into extensive napping afterwards. You'll be purring in your seat as they tickle your kitten bone. You will be pawsitively destroyed if you miss this one.
This show will contain adult language and/or situations. Seating will be assigned by ArtsQuest staff upon arrival into the showroom. Anyone coming in between the ages of 13 and 17 must be accompanied by a parent or guardian. No child 12 or under will be admitted.
*Student & senior discounts apply at the box office only