Welcome back to fun, everybody! We know that this past year has been rough for all of you fun-lovers and we're here to help. We have plenty of outdoor and socially-distanced events to ease you back into the habit of… well…doing things again! We have a variety of fun shows & activities coming soon, this spring & summer will get you smiling again.
Pro tip: keep regularly checking our social media, SteelStacks.org, Musikfest.org, LevittSteelStacks.org & BananaFactory.org, because we'll be adding even more awesome events soon!
OUTDOORS AT STEELSTACKS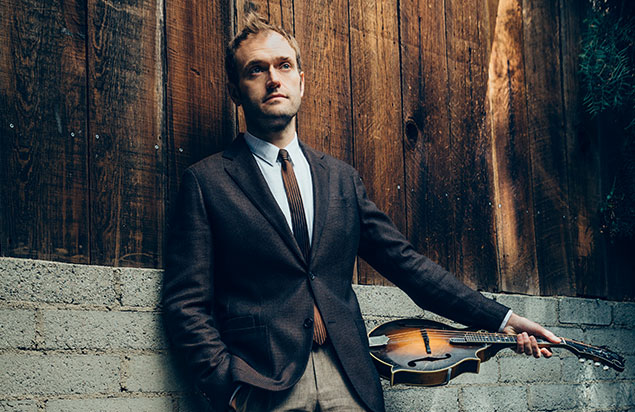 With his broad outlook, multiple Grammy Award-winner Chris Thile transcends the borders of conventionally circumscribed genres, creating a distinctly American canon and a new musical aesthetic for performers and audiences alike. Presented by T-Mobile.
---
Hosted/directed by Zena Goodwin, the Poets for Justice Poetry Slam is a free, family-friendly event that will feature spoken word artists and vocalists from all over the region to stir up hope and inspiration in the ongoing fight for justice and racial equality! The Poets for Justice Poetry Slam will take place at Levitt Pavilion SteelStacks presented by Coordinated Health, now part of LVHN.
---
Broken Arrow performs the music of Neil Young, featuring both the rockin' electric Crazy Horse tunes and the more acoustic, pedal steel driven country rock material. The band delivers these classic songs faithfully while taking them out on some jamming excursions and tastefully tweaking some of the arrangements. Joe Mass nails the Neil vocals perfectly and the harmonies are spot on.
---
Oro Solido was formed by Raul Acosta, who has received the nickname 'El Presidente'. Acosta was born in Santo Domingo, Dominican Republic into a musical family. At the age of seven, he and his older brothers started a pre-adolescent music group called "Los Sobrinos Del Rey," a Dominican attempt version of the Jackson 5. With this early experience, Raul was able to develop his musical talent as well as his stage presence. The group went on to perform in two nationally televised shows on the government TV station, channel four, for a show called "Amarillis con los Niños." Presented by T-Mobile.
---
They're back! The Sensational Soul Cruisers are not just another 11-man vocal harmony group with horns. While it is still sometimes possible to find a band featuring a similar line up of instruments, it is unlikely that you will ever find another that performs with as much energy, passion, and talent as these guys. From their humble beginnings rehearsing at the chicken coops on Route 33 to the basement of the Cycle Shop on Throckmorton Street, this band has come a long way from its "Eddie and the Cruisers" days to become one of Jersey's best kept secrets.
---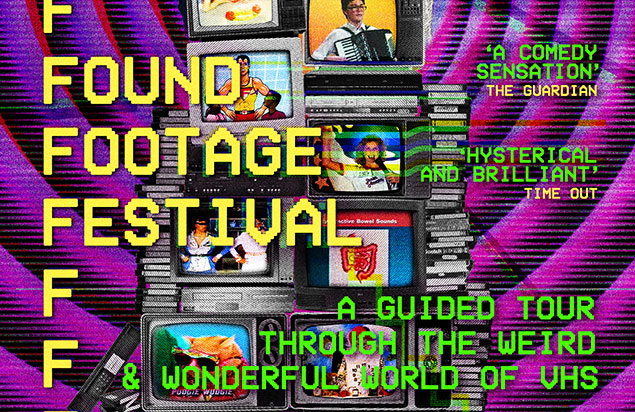 The Found Footage Festival is a hilarious collection of videos that are sure to make you giggle. Co-hosts Joe Pickett and Nick Prueher discover and comment on home videos from various thrift shops, garage sales, warehouses and…dumpsters! Who knows? Maybe you'll even learn a thing or two!
---
Anytime you talk to any of his fans, whether musicians or civilians, invariably they will speak of not one but two qualities that define his greatness.
The first, predictably, is his extraordinary guitar playing. Considered by those in the know to be among this planet's greatest guitarists, his playing is simply miraculous, as it would take three musicians, or more, to do what Tommy does solo. Which brings us to the other aspect of his music always mentioned: the joy. Yes, joy. Because it's one thing to play these multi-dimensional arrangements flawlessly on an acoustic guitar. But to do it with that smile of the ages, that evidence of authentic, unbridled delight, is an irresistible invitation to feel his music as deeply as he does.
---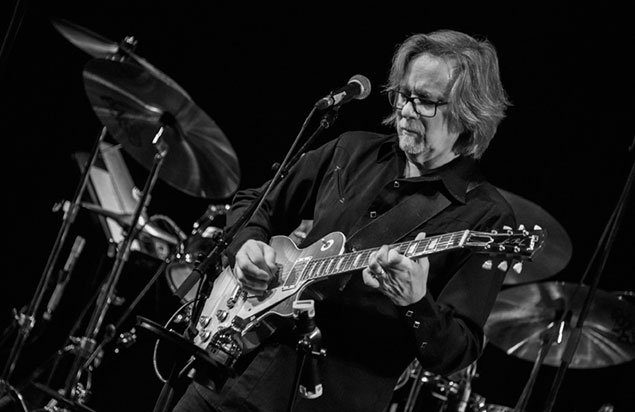 The Craig Thatcher Band has been entertaining audiences with their exciting brand of blues/rock music since 1993. This is a must-see-live performing band! Craig Thatcher is a band leader, an International Clinician/Ambassador for C.F. Martin & Co. of Nazareth, PA, a guitar instructor & recording artist. He has worked with and/or opened for many great artists including: Simone, Buddy Guy, Derek Trucks, John Mayall, Jimmie Vaughan, Duke Robillard, John Hammond, The Fabulous Thunderbirds, Jonny Lang, Charlie Musselwhite, Train, Robin Trower, Dicky Betts, Savoy Brown, Jorma Kaukonen, Marty Stuart, Roseanne Cash, Roger McGuinn, Rory Block, Woody Mann, Peter Rowan, Herman's Hermits, Spencer Davis Group, Laurence Juber, John Mayer, David Bromberg, GE Smith and many other international artists.
---
Grammy Award Winner, Two-Time Emmy Nominee, AND 2020 U.S. Artists Fellow, Dom Flemons is originally from Phoenix, Arizona and currently lives in the Chicago area with his family. He has branded the moniker The American Songster since his repertoire of music covers over 100 years of early American popular music. Flemons is a songwriter, multi-instrumentalist, producer, actor, slam poet, music scholar, historian, and record collector. He is considered an expert player on the banjo, guitar, harmonica, jug, percussion, quills, fife and rhythm bones.
---
It's been six years since The Lone Bellow was first formed by Zach Williams, multi-instrumentalist Kanene Donehey Pipkin and guitarist Brian Elmquist. But one only needs to get the lead singer and guitarist speaking to their songwriting process to witness firsthand just how passionate he remains about its teeming creativity. The Lone Bellow, which also now includes Jason Pipkin on keys/bass, has long nurtured a deep and highly personal connection with their music. Presented by T-Mobile.
(SOCIALLY-DISTANCED) MUSIKFEST CAFE PRES. BY YUENGLING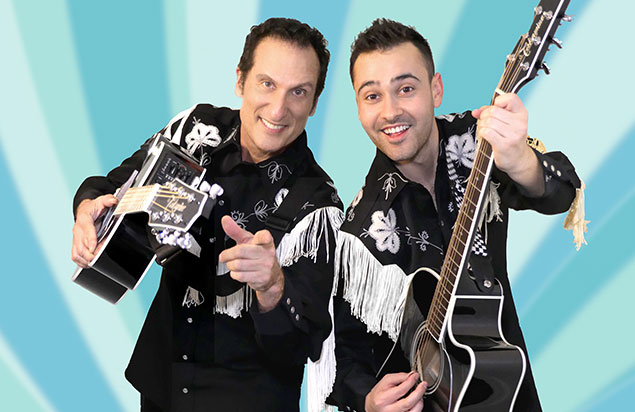 You won't want to miss acclaimed NYC duo Sean Altman and Jack Skuller as they celebrate The Everly Brothers, the supercharged duo responsible for influencing The Beatles, Simon & Garfunkel, AND The Beach Boys! The combination of millennial plush and baby-boomer wisdom makes this performance unlike any other!
---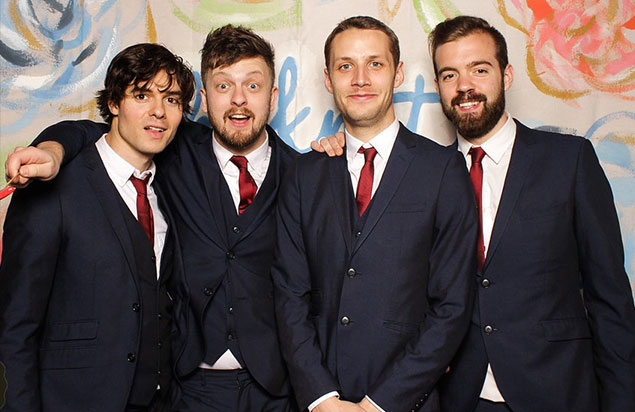 Experience the most authentic British Invasion experience on this side of the Atlantic as The Brit Pack takes their audience on a journey through a dynamic blend of British classics. Relive the glory days of the The Beatles, The Rolling Stones, Queen, David Bowie, Elton John, The Who, Oasis, Radiohead, The Police, Amy Winehouse and many more.
---
Movement Moves Media collaborates with Tribes & Vibes to bring you a high energy spoken word and performance poetry event featuring Baby The Poet! Prepare your eyes and ears for emerging and established poets as well as other performing arts talent curated from our local community.
---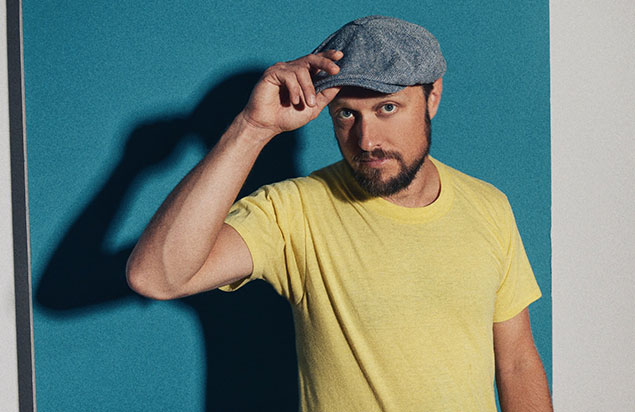 Accessible Festivals presents Inclusion Dining & Jams, an inclusive "dinner and a show" for all ages and abilities featuring Ryan Montbleau. Anyone and everyone can come and enjoy this live music performance presented in a sensory-friendly format.
---
Over the last decade, New England native Stephen Kellogg has performed more than 1500 concerts around the world, raised thousands of dollars for causes close to his heart, been named Armed Forces Entertainer of the Year, and penned singles for artists like platinum selling rock band O.A.R and American Idol winner Nick Fradiani. Stephen's most recent writing work with legendary guitarist Robert Randolph, led to a 2017 Grammy nomination for "Best Contemporary Blues Record."
FRANK BANKO ALEHOUSE CINEMAS

Popcorn just tastes better in a movie theater! Get back to fun on the big screen with limited-capacity, socially-distanced screenings of Oscar-nomintated films & more in the Frank Banko Alehouse Cinema! Plus, you can even rent out the whole dang theater to hang with your buds in a safe environment.
For current listings, visit SteelStacks.org/Film.
THE BANANA FACTORY ARTS CENTER

What's more fun than flexing your creativity?! The Banana Factory Arts Center is buzzing again with a mix of in-person and online classes for different ages and experience levels!
For current class listings, visit BananaFactory.org/Classes!
LEVITT PAVILION STEELSTACKS PRES. BY COORDINATED HEALTH, NOW PART OF LEHIGH VALLEY HEALTH NETWORK

FREE CONCERTS on the Levitt lawn return in 2021! Stay tuned for the full lineup coming soon…
MUSIKFEST 2021

Yes, it's happening.
In-person, not-virtual Musikfest is back (in some shape or form) August 6-15! We're still in the planning stages, so full details coming soon…
YOU'VE REACHED THE END OF THE ARTICLE! HOW FUN!
Well there you have it! A ton of reasons to give fun another chance with ArtsQuest! With all of this and more happening over the spring & summer, we guarantee that you find an event that you love!