A year where there are nine films nominated for Best Picture at the upcoming Academy Awards is typically a year that had a lot to offer at the cinemas. So as you get through this awards season, please enjoy this slightly-late compilation of the films that the staff and volunteers who make the Frank Banko Alehouse Cinemas run felt were the best a truly interesting and dynamic year of cinema had to offer.
As we look back on our favorite films of 2019, remember that you can see award-winning films and your classic favorites while drinking a beer in our two art house theaters at SteelStacks in 2020!
RYAN HILL

–

Programming Director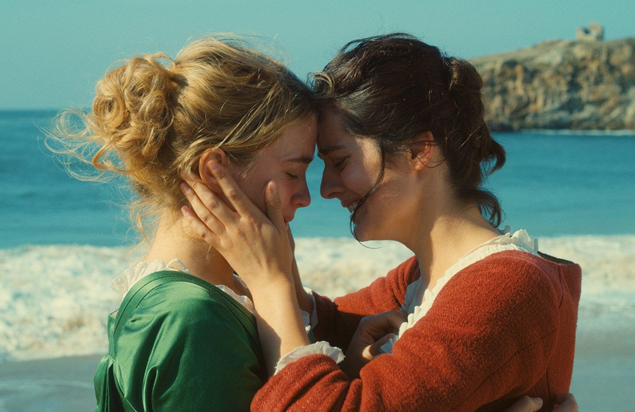 10. Midsommar
9. Dolemite is My Name
8. The Farewell
7. Maiden
6. Booksmart
5. Apollo 11
4. The Last Black Man in San Francisco
3. Jojo Rabbit
2. Little Women
1. Portrait of a Lady on Fire
That the film industry holds on to its 'best' films until towards the end of the year has been an accepted fallacy for years and it arguably reached its peak in 2019. In the nearly 10 years that we've been open, I've never seen a year start so poorly and then ramp up to a fall with such dynamic and legitimately good films.
I didn't feel like I had seen a truly great film until I stepped out of Jojo Rabbit, but putting together this list reminded me of some low-key masterpieces (Apollo 11, Maiden) from earlier in the year, a summer of beauty (Midsommar, The Last Black Man in San Francisco) and laughs (Booksmart, The Farewell), and a fall with films that dared to be more than Oscar bait (Dolemite is My Name, Jojo Rabbit) along with one that kind of is but is masterpiece any way you cut it (Little Women).
Portrait of a Lady on Fire gets its own line because it's the only film on this list that would have made my Best of the Decade list had I made that prior to December. To me, it's perfect.
Honorable Mentions (in alphabetical order):
Hustlers
The Lighthouse
Pain and Glory
The Peanut Butter Falcon
Us
ANTHONY DESANCTIS

–

Cinema & Comedy Specialist / Director, Greater Lehigh Valley Filmmaker Festival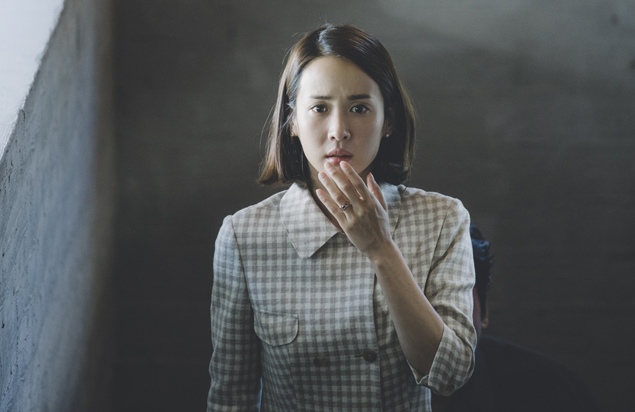 1. Parasite
2. 1917
3. Marriage Story
4. Waves
5. Avengers: Endgame
6. Jojo Rabbit
7. The Peanut Butter Falcon
8. Little Women
9. Pain & Glory
10. The Mustang
Honorable Mentions (in alphabetical order):
Dolemite is My Name
The Farewell
Once Upon a Time in Hollywood
Uncut Gems
Wild Rose
All in all, I feel this was a very strong year for movies. The decade ended with a bang. I would argue that any of the movies in my top 10 could be considered among the best of the decade. Parasite and 1917 in particular are films that remind us of just how amazing the medium of film is and all that's it's capable of. This was definitely a great year for quality films.
ADDYSON YOUNG

–

Cinema & Comedy Coordinator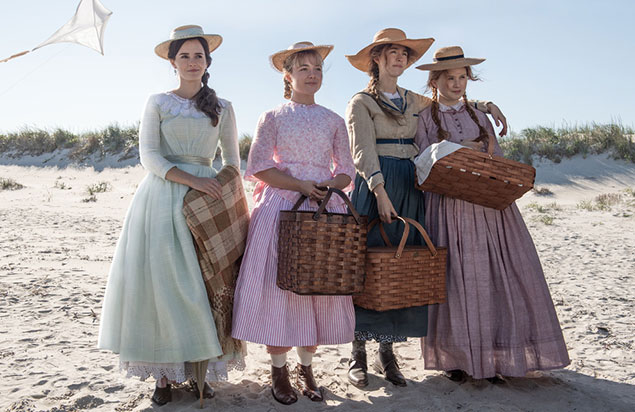 (presented in alphabetical order)
These films are, to me, the best of the year; I stand by each one of them. Some of these films were shot with beautiful cinematography, some had emotional acting that made me cry in a public cinema, and some made me want to go to England in the 1920's and have a tea party…
A Beautiful Day in the Neighborhood
Bombshell
Brittany Runs a Marathon
Downton Abbey
The Farewell
Jojo Rabbit
Late Night
Little Women
Rocket Man
Two Popes
ADRIANNA GOBER

–

Cinema Committee / Co-Curator, First Saturday Horror Series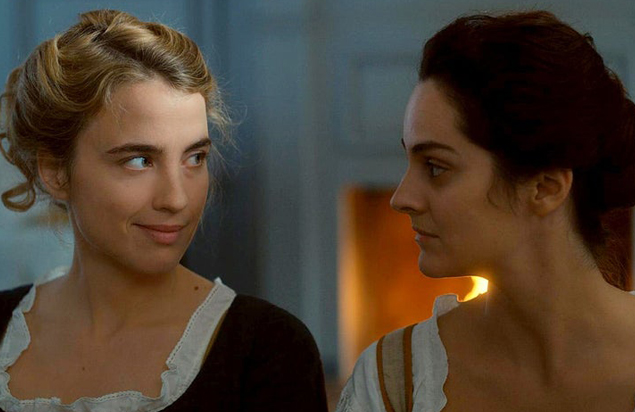 10. Midsommar
9. The Golden Glove
8. Dolemite Is My Name
7. The Last Black Man in San Francisco
6. Little Women
5. The Lighthouse
4. The Nightingale
3. Parasite
2. Pain and Glory
1. Portrait of a Lady on Fire
ROBERT DANIELS

–

Cinema Committee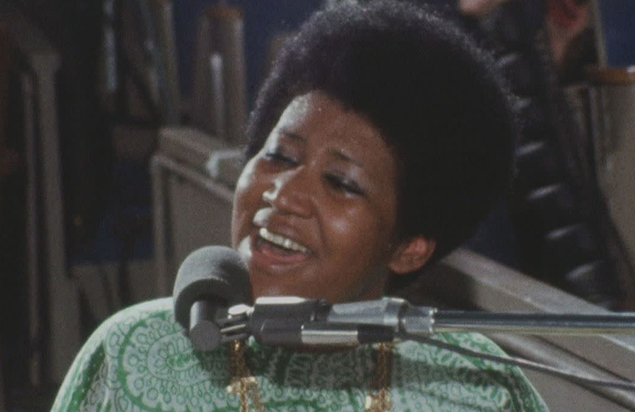 10. Ready or Not
In a year full of class-conscious films that take the piss out of rich people i submit that this is the one with the most satisfying ending. Yes, even better than Knives Out.
9. Apollo 11
A perfect illustration of what intelligent people can do when working together with singular focus …and with hundreds of millions of dollars at their disposal. How 'bout getting on that climate change thing?
8. Midsommar
It just gets crazier and crazier and crazier. Best break-up movie of 2019.
7. Peterloo
Another class-conscious piece by one of the cinema's greatest champions of the working class, Mike Leigh. An under-seen, under-appreciated minor masterpiece.
6. Uncut Gems
It gets crazier and crazier and then there's a Bicycle Thieves moment that propels the film to near-greatness. And then it gets crazy again.
5. Marriage Story
The debate over who is more "at fault" kind of misses the point. We're human and as such, we fail. Everyone is guilty. To me, the truest, realist film of 2019. Not a single false note.
4. The Irishman
Almost wanted to walk out after the first hour seemed a direct replication of Scorsese's prior gangster profiles. "What's the point? Why are we here again?" Then, it becomes something else, something great. To quote Death in Bill and Ted's Bogus Journey: "You might be a king or a little street sweeper, but sooner or later you dance with the Reaper." Cheers!
3. Parasite
Aside from a minor quibble about the ending (no spoilers) that I feel betrays some of the film's more pointed themes, this is a perfect movie. The best five minute montage in film from the last several decades.
2. A Hidden Life
A poetic meditation on duty and responsibility in troubling times. Sounds familiar? More precise than Tree of Life, I think this is Malick's best since The Thin Red Line.
1. Amazing Grace
Though this wretch cheerfully bounces between being agnostic and atheist I'll offer that "the spirit" was there. I do believe that if the good Reverend Cleveland hadn't a firm grip on her person Ms. Aretha would've ascended to heaven right then and there during the title track. A filmed document that truly transcends the medium with bits and bobs that had me crying and smiling. Often at the same time.
Honorable mentions:
15. Hail Satan?
14. Booksmart
13. The Dead Don't Die
12. Portrait of a Lady on Fire
11. Dragged Across Concrete
JOHN WRIGLEY

–

Assistant to the Director, Greater Lehigh Valley Filmmaker Festival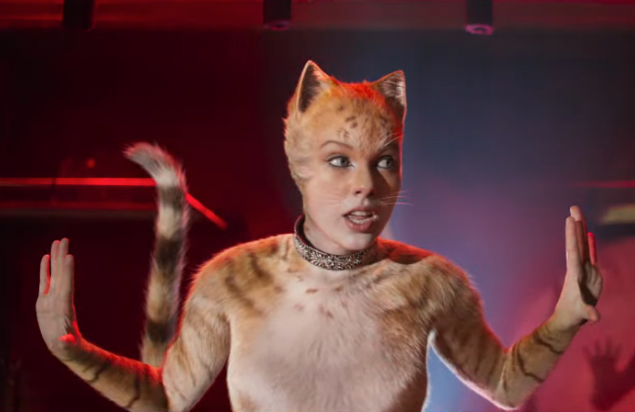 (presented in alphabetical order)
For this list, I've simply chosen the 2019 films that I enjoyed the most. I don't believe in ranking works of art in terms of an objective "best", except, of course, for Cats (2019), which is without a doubt the all-time greatest creation of the human psyche.
Beautiful Day in the Neighborhood
Booksmart
El Camino: A Breaking Bad Movie
Jojo Rabbit
Joker
The Lego Movie 2
Marriage Story
Parasite
Rocketman
Toy Story 4
Not listed because it defies the human concept of numbering: Cats
JASON PAULUS

–

Cinema Committee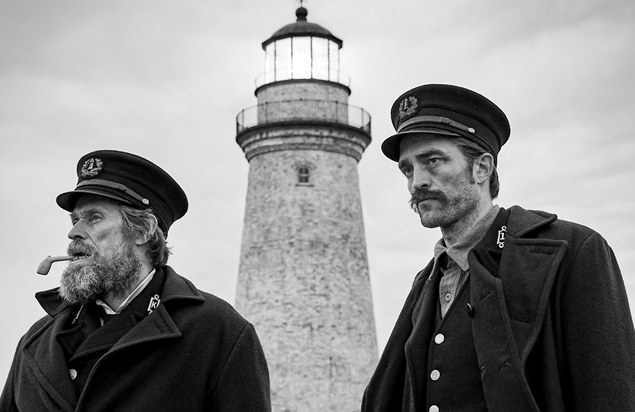 10. Ford v Ferrari
9. The Art of Self-Defense
8. Marriage Story
7. The Peanut Butter Falcon
6. Joker
5. Parasite
4. The Irishman
3. Little Women
2. Portrait of a Lady on Fire
1. The Lighthouse
ROBERT KILKER

–

Cinema Committee / Host, Tuesday Talkbacks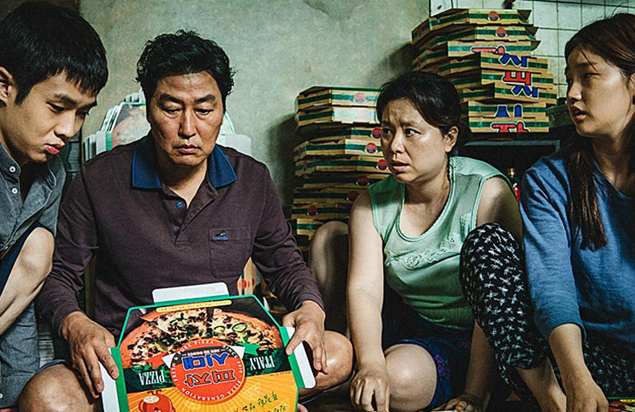 10. Hustlers
9. The Last Black Man in San Francisco
8. Jojo Rabbit
7. The Farewell
6. A Beautiful Day in the Neighborhood
5. Knives Out
4. Us
3. Midsommar
2. Little Women
1. Parasite
Honorable Mentions (in alphabetical order):
Apollo 11
The Irishman
Marriage Story
Ready or Not
This was an excellent year for films that examined and critiqued privilege, both domestically and internationally. Powerful writing, nuanced performances, and quality production design shed light on the people who are victimized for their gender, race, or class. It's especially valuable that so many of these films consider the intersections of different forms of oppression, such as Little Women's consideration of gender and class or Knives Out's satirical look at race and class. Finally, through a variety of genres like horror, comedy, melodrama, these films trumpet the importance of empathy to create bonds between people and build a just society.
STEVE ABRUZZESE & JEN SUWAK

–

Cinema Committee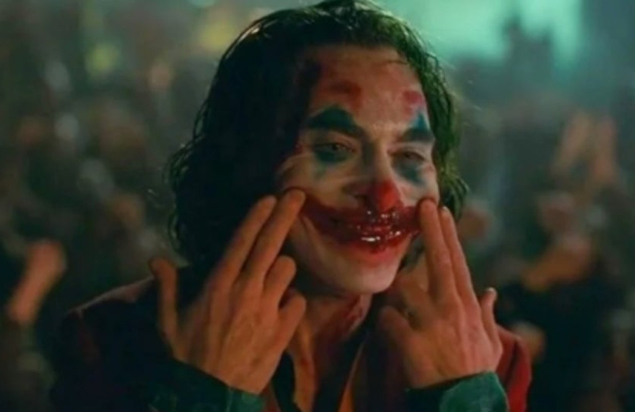 10. Us
Jordan Peele's second feature is disturbing, funny and a homerun for Lupita Nyong'o's first leading role. Also, amazing death scene to the Beach Boy's "Good Vibrations".
9. Midsommar
An amazing year for unsettling films, but this one is done all during the daylight of Sweden. Every turn in this film is crazy and beautifully shot as well.
8. Booksmart
An up to date Superbad and it hits all the right marks. Genuinely funny and a great supporting cast as well.
7. JoJo Rabbit
Smart and funny comedy that tells the rare story of Nazi's at the end of WWII and following a Hitler youth who loves his country. The boy's imaginary friend being Hitler himself makes this a good watch for sure.
6. Honey Boy
Shia LeBeouf has guts for writing this film and playing his father. It is an experience and tragic.
5. The Irishman
A little long, but another great epic by Scorsese. Joe Pesci is particularly good as he steals each scene he is in (Al Pacino is good as Hoffa as well) but this wonderful ensemble cast makes it a really good one.
4. Once Upon a Time in Hollywood
A love letter to Hollywood, you can watch this film over and over and find something new in it (like a sixties advertisement or other references to movies) This movie has one of the best payoffs that is so satisfying you will be cheering when watching.
3. The Lighthouse
Eggers's choice to go black and white with a 4:3 frame is perfect for the claustrophobia we feel with these two men, and their performances are magnificent. Hope they both get a nomination, they deserve it. Great film with one setting.
2. Parasite
This film is fun, horrific and deeply layered. With class issues in the forefront, there is so much to unpack that it will take a few more screening to get everything that this film has to offer.
1. Joker
A stark and lonely Gotham city (shot in North Jersey and New York), this is the best of the year and the best about mental health recently. Original and not like the DC comic, it is much more than that.
Honorable Mentions
1917
Extremely Wicked, Shockingly Evil and Vile
The Last Black Man in San Francisco
Marriage Story
Uncut Gems
CATHERINE FORD

–

Cinema Committee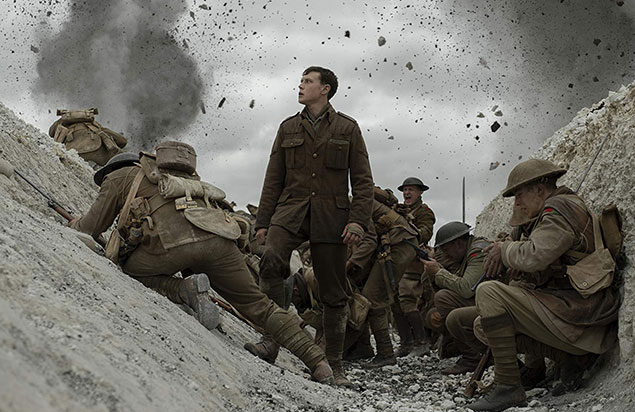 (presented in alphabetical order)
1917
Cinematic and technical achievement. Director Sam Mendes brings this story of World War 1 to the screen and doesn't shy away from the horrors of war without being your typical war film.
Booksmart
Heartwarming, but is so much more than that. I usually don't go for high school comedy movies, but this film is original and fresh to me, worth being on the top ten.
The Farewell
Often a comedy drama is difficult to pull off but not for this film. The audience is drawn in because we can relate to it. Wonderfully acted and directed. Awkwafina gives a wonderful performance.
JoJo Rabbit
This is a tough topic to pull off, for me JoJo Rabbit does it. Satire speaks volumes. Scarlett Johansson also shines in this film.
Little Women
Saoirse Ronan is wonderful along with a strong supporting cast. Despite being the 7th version of this classic story, it is fresh, relevant and entertaining but especially relevant.
Maiden
Documentary following the story of Tracy Edwards, a 24 year old woman who became the skipper of the first ever all-female crew to enter the Whitbread Round the World in 1989. The footage of the voyage was amazing, their story impressive that goes much deeper than the voyage they took.
Marriage Story
Divorce is prevalent and traumatic. espite that realization, what Noah Baumbach writer/director brings to the screen is wonderful film making. Both Adam Driver and Scarlett Johansson are excellent but the best performance is from Laura Dern, Divorce Attorney.
Pain and Glory
Beautifully made film, heartfelt script… Pedro Almodovar's best. The acting, script and cinematography are magnificently done.
Parasite
2 hours and 12 minutes and I could have continued to watch longer. The story, acting, cinematography, all aspects of film making are amazing to see on screen.
Portrait of a Lady on Fire
Director/writer Celine Sciamma brings together a strong and beautiful film that won Best Screenplay at Cannes, along with several other awards; this film has lived up to its accolades. From the music score to script to cinematography to direction and acting this film is a masterpiece.