Date/Time
Date(s) - Mar 5th 2020
8:00 pm
Location
Fowler Blast Furnace Room
Categories
Ford the river and make your way to SteelStacks for this completely unauthorized parody of everyone's favorite educational video game.
Old-timey prospector Jebadiah Ulysses Lunger leads a cast of comedians on an improvised journey along the Oregon Trail. Anything can happen, but more than likely everyone will die!
Join our intrepid party of travelers as they make their way from South Bethlehem all the way to the Pacific Northwest. Will our pioneers survive grueling happenings like broken wagon wheels, bartering for supplies, and/or fording a river? Watch what will happen when they kill too many buffalo and squirrels and they can't take all the food on their wagon? Who will live and who will die from dysentery? Will it be everyone? Probably!
Jon Lunger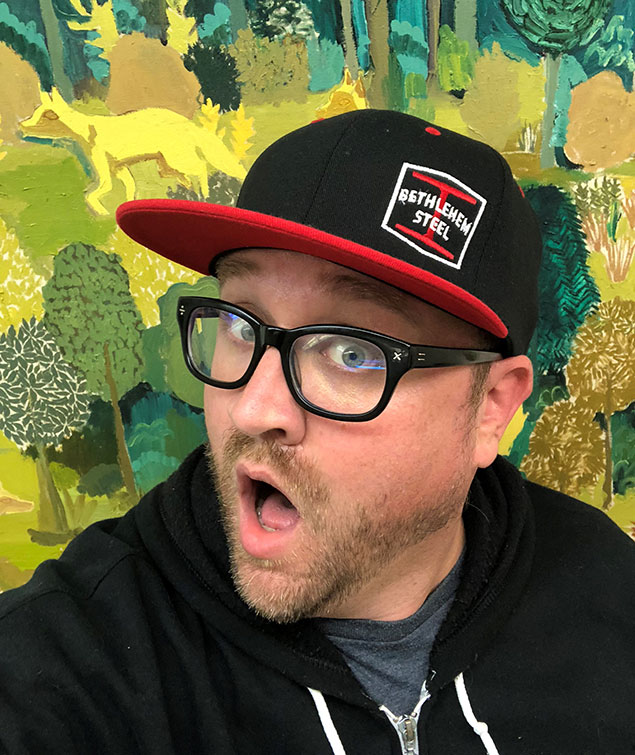 You've Died of Dysentery is created and directed by Jon Lunger.
Jon Lunger is a Pennsylvania-based comedian, improviser, and writer who has been performing comedy since the good old days of 2012. Along with fellow comedian Glen Tickle, Jon is currently re-writing the entirety of Wikipedia via The Improvised Wikipedia Podcast. You can also catch him performing very spooky improv alongside Justin Passino in The Great Old Ones. From 2012-2017, Lunger was 1/4 of the improv team ManDudeBro.
*Student & senior discounts apply at the box office only
This show will contain adult language and/or situations. Seating will be assigned by ArtsQuest staff upon arrival into the showroom. Anyone coming in between the ages of 13 and 17 must be accompanied by a parent or guardian. No child 12 or under will be admitted.