Date/Time
Date(s) - Dec 22nd 2019
9:45 pm
Location
Fowler Blast Furnace Room
Categories
"What's In the Box" is the world's only* game show inspired by an equal combination of the holiday season and the end of David Fincher's 1995 neo-noir serial killer thriller SE7EN!
Join host Jon Lunger (Improvised Wikipedia Podcast) as he puts a panel of comedians through a series of ridiculous challenges that will challenge the mind and the senses. What's In The Box? The only way to know for sure is to come to the show.
You'll laugh, you'll cry, you'll wonder how you ever celebrated the holidays before you saw this riotous comedic experience.
*probably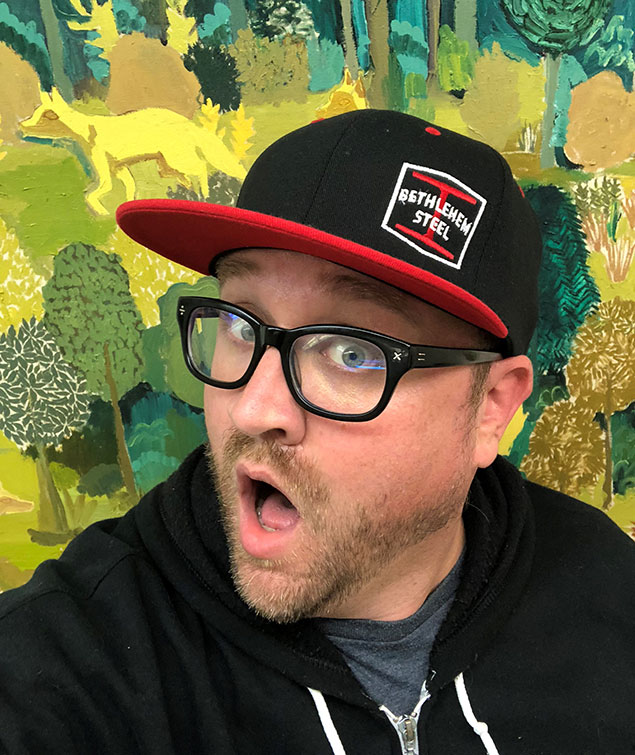 Jon Lunger is a Pennsylvania-based comedian, improviser, and writer who, along with comedian Glen Tickle, is currently re-writing the entirety of Wikipedia via The Improvised Wikipedia Podcast.
Jon has performed at the Baltimore Podcast Festival, Nashville's Third Coast Improv Festival, The Del Close Marathon in NYC and at numerous other comedy festivals across the country. Additionally, Lunger has created, starred-in, written, directed and/or produced a venerable crap-ton of shows at SteelStacks in Bethlehem, PA, including Spoiler Alert: a pseudo-improvised re-creation of blockbuster movies alongside Matt Candio, The Great Old Ones: Horror Comedy Show, and One Star Review: The Comedy Show About Real Product Reviews. From 2012-2017, Jon was ¼ of the improv team ManDudeBro.
This show will contain adult language and/or situations. Seating will be assigned by ArtsQuest staff upon arrival into the showroom. Anyone coming in between the ages of 13 and 17 must be accompanied by a parent or guardian. No child 12 or under will be admitted.
*Student & senior discounts apply at the box office only