Date/Time
Date(s) - Jan 30th 2020
8:00 pm
Location
Fowler Blast Furnace Room
Categories
Do you have what it takes to touchdown a home run? Who cares!? Sportsball! The Sports Game Show for People Who Don't Care About Sports pits contestants and comedians who don't give a crap about sports against local sports enthusiast, comedian, and Lehigh Valley Phantoms arena host, "Bow Tie" Ben Youngerman.
This show is for people who hate sports!
This show is also for people who love sports!
This show is definitely going to be a stupid-fun time!
Whether you love sports or if you hate 'em, you'll leave being able to slam dunk the ball into the strike out zone for 3 points in the goal – Field goal!
"Bow Tie Ben" Youngerman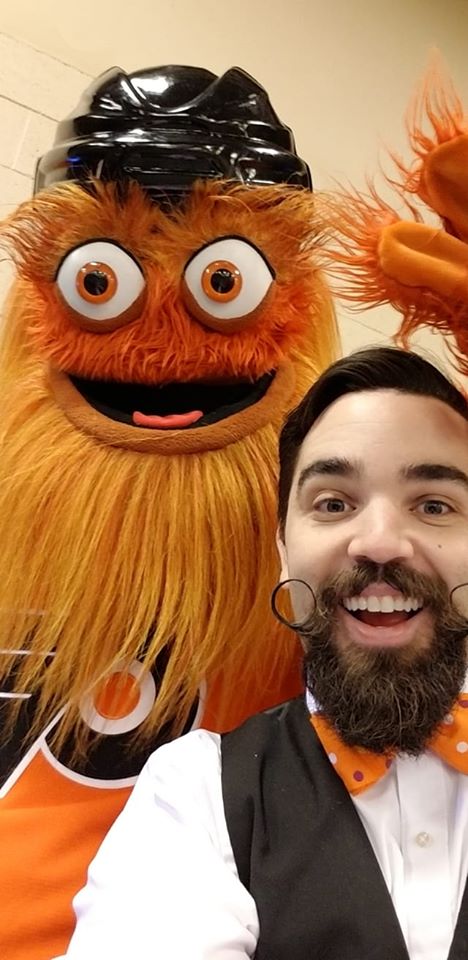 Ben Youngerman is a comedian, actor, mascot, and emcee who happens to know a ton about sports!
Ben performs with the Lehigh Valley-based improv team The Fourtets and directs the comedy sketch show, "Hockey Fight" at SteelStacks. You can catch him as "Bow Tie" Ben at Lehigh Valley Phantoms games.
He is pictured here with his best friend, Gritty.
---
Hosted by Jon Lunger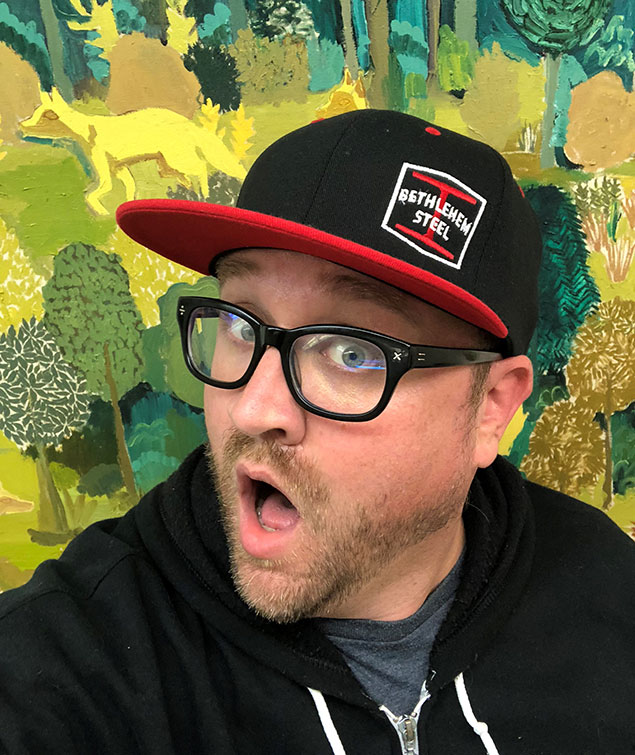 Jon Lunger is a comedian, improviser, and writer who, along with comedian Glen Tickle, is currently re-writing the entirety of Wikipedia via "The Improvised Wikipedia Podcast". Jon has performed at the District Improv Festival, Baltimore Podcast Festival, Nashville's Third Coast Improv Festival, The Del Close Marathon in NYC and at numerous other comedy festivals across the country and from 2012-2017, Jon was ¼ of the improv team ManDudeBro.
---
This show will contain adult language and/or situations. Seating will be assigned by ArtsQuest staff upon arrival into the showroom. Anyone coming in between the ages of 13 and 17 must be accompanied by a parent or guardian. No child 12 or under will be admitted.
*Student & senior discounts apply at the box office only