Date/Time
Date(s) - Nov 26th 2021
9:45 pm
Location
Fowler Blast Furnace Room
Categories
Comedians Matt Candio and Jon Lunger are about to take you on a journey through the ridiculousness of modern cinema in a hilarious send-up/take-down of one of Hollywood's most legendary films. Each show, a classic movie comes to life as it's recreated live, on-stage, with little-to-no-preparation by two movie-loving weirdos. Spoiler Alert is a frenetic, pseudo-improvised comedy show that will remind you why you love movies in the first place.
This time up, it's the 1958 drive-in favorite, The Blob!
To be clear: This show is Matt and Jon recreating The Blob from memory, just the two of them, live, on stage.
Matt Candio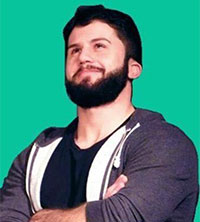 Matt Candio is an improviser, actor, and comedian who can be seen performing regularly with We're
Good, You're Great and is a member of the ArtsQuest Comedy Committee.
Jon Lunger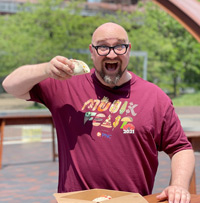 Jon Lunger is a Pennsylvania-based comedian, improviser, and writer who has been performing comedy since the good old days of 2012. Along with fellow comedian Glen Tickle, Jon is currently re-writing the entirety of Wikipedia via The Improvised Wikipedia Podcast. You can also hear Lunger attempt to escape ridiculous scenarios in season one of Escape: The Podcast.
*Student & senior discounts apply at the box office only.