Date/Time
Date(s) - Nov 6th 2021
7:30 pm
Location
Fowler Blast Furnace Room
Categories
Welcome to Sketchlehem, a bizarro world/alternate reality of the Christmas City. The steel still smelts, Peeps can fly, and comedy is the #1 industry in town.
Between our scintillating sketches, WE THE CITIZENS will hold an election for Mayor of Sketchlehem, because that is how our local government thrives!
Join us on SATURDAY NOVEMBER 6th for a night of live and video sketch comedy, where YOU can choose among the clearly unfit municipal candidates, and thereby decide the future of Sketchlehem itself!
Written by J.J. Ellis, Roya Hamadani, and Jiah Peck
Directed by Jiah Peck
Opening Act: Betty Smithsonian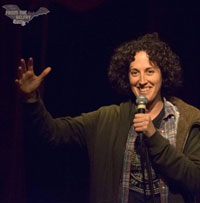 Betty Smithsonian (she/her), Best of Philly Up and Coming Comedian 2019, is a comic, musician, improviser. She can be found joking and creating stages and spaces for lots of people all over the land.
She's on stage regularly at Punchline and throughout the Philadelphia area.
J.J. Ellis
J.J. Ellis is a writer who has been a part of comedic entities "Lexington Compost" "Booger Sugar" and numerous other iterations of some of Sketchlehem's most twisted comic minds. For years, he also found himself on stages all over the Tri-State area, including various locations of the Upright Citizens Brigade Theatre in New York and numerous Del Close Marathons as a part of the improv troupe 4 AM In Thailand.
He is the guiding force behind The Lesser of Two Equals, which lives on Youtube, Twitter and Facebook with hundreds of videos and thousands of comedic observations (so far!).
Unrelated to comedy, J.J. has hosted Decent Exposure Radio on WXLV every Friday night since 2007. He has also conducted interviews with almost all of his favorite bands over the last decade plus.
What else? Let's see, he was an extra and a production assistant on the film "In Search Of". He plays inappropriately intense defense in basketball and has never met a wide open 3 point shot he didn't like.
Roya Hamadani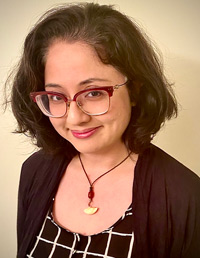 Roya Hamadani is a writer and stand up comic who has performed at Musikfest, the Philly Punchline, and Artsfest, as well as many bars, vineyards, breweries, distilleries, and even an alcoholic ice cream parlor. Unfortunately she herself is a poor drinker due to the curse of Asian flush (getting hot, red, dizzy, and not even happily tipsy after a few sips of a spiked seltzer), so instead she uses humor to cope with life (according to her therapists) and make other people happy (typical pleaser). She used to write incredibly depressing short stories and now she proudly produces comic filth like the butt-obsessed "Sherri Ooverasker" which you can find on the Sketchlehem FB page. It will haunt your dreams.
Jiah Peck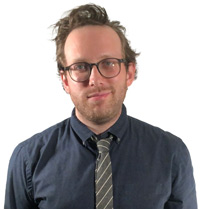 Jeremiah "Jiah" Peck is a Bethlehem-based filmmaker who has regularly produced/written/directed live comedy, short films, features and TV pilots since 2004. He's trained with UCB and Steelstacks, and is a founding member of Sketchlehem. He's performed at NYC Sketchfest with Challengers of the Well-Known, written/performed in "The Nightly News by Staycation", "A Different Perspective", "Skits & Dragons: A Game of Thrones Comedy Show" and most recently filmed & edited a middle school sketch show "Late Night with Sixth". He's the co-host of the podcasts "Amusing Ourselves to Death" and "Escape! The Podcast". And he constructed movie sets for indie sci-fi films like "Android Uprising", currently streaming on Amazon Prime.
You can find him at all times overthinking decisions, like how best to end this biography in a way that's funny but also offers a glimpse of his humanity.
*Student & senior discounts apply at the box office only
This show will contain adult language and/or situations. Seating will be assigned by ArtsQuest staff upon arrival into the showroom. Anyone coming in between the ages of 13 and 17 must be accompanied by a parent or guardian. No child 12 or under will be admitted.