Date/Time
Date(s) - Nov 3rd 2022
6:30 pm
Location
Frank Banko Alehouse Cinemas
Categories
2022 | NR (suggested for ages 13+ due to language) | approx. 100min (including speakers)
Directed by: Jeff Baena
Starring: Alison Brie, Alessandro Nivola, Molly Shannon, Lil Rel Howery, Aubrey Plaza
LUNAFEST®, the fundraising film festival dedicated to championing women filmmakers and bringing people together in their communities, will be hosted by Girls on the Run Lehigh Valley and Girls on the Run Pocono. All proceeds will go towards providing program scholarships for girls in 3rd-8th grade to participate in Girls on the Run programming.
LUNAFEST features a program of short films that empower and inspire. This year's stories are told from a variety of perspectives that champion women and gender nonconforming individuals, highlighting their aspirations, accomplishments, resilience, strength, and connection. The films will last 80 minutes, with approximately 10 minutes of presentation before and/or after the production.
Speakers:
LIZ FONES, EXECUTIVE DIRECTOR, GIRLS ON THE RUN LEHIGH VALLEY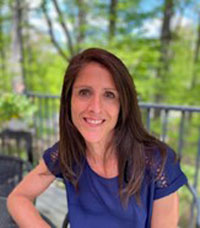 Liz Fones was raised in the Midwest but has lived in the Lehigh Valley for the last 15 years. Liz has been involved with Girls on the Run for over 12 years, first as a volunteer when her eldest daughter participated in elementary school, and then on staff for the last 10 years. Her passion for fitness, experience in sports marketing and management, and desire to improve the community in which we live drives her to work hard to provide much needed programming for girls in 3rd-8th grade. The skills learned in GOTR help girls successfully navigate life, something Liz and many GOTR adult volunteers express wishing they had access to growing up. Liz is especially proud to help Girls on the Run Lehigh Valley celebrate its 15th Anniversary this year.
DOLORES EVERETT, COUNCIL DIRECTOR, GIRLS ON THE RUN POCONO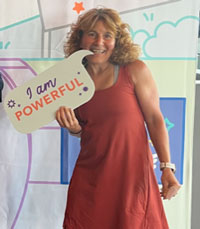 Dolores Everett grew up in Long Island NY and now lives in PA with her husband Todd and her 4 children 2 boys and 2 girls and 3 pups!! Dolores was the founder of Girls on the Run Pocono and has been the Council Director for 20. She has also been a fitness professional for 33 years certified in Group Exercise and Personal Training, Cancer Exercise Specialist and Breast Cancer Recovery BOSU Balance Certified through the Cancer Exercise Institute and Certified in MELT METHOD natural pain management solution—that also enhances overall wellness. As a marathon runner and mom of 2 girls her perseverance and persistence led her not only to complete 5 marathons including one in Alaska but also led her to start Girls on the Run Pocono in 2002. A program where she could help young girls activate their own limitless potential. Her passion for fitness led her to this program that through healthy living connects women together and helps young girls cope with the struggles of life she was far too familiar with growing up with 5 sisters. She also volunteers her time at Camp Papillon where she walk dogs on a daily basis.