Date/Time
Date(s) - Jan 18th 2020
7:30 pm
Location
Musikfest Cafe presented by Yuengling
Categories
Doors and Dinner: 6 p.m. | Show: 7:30 p.m.
This comedy show is a celebration of 9 years of continuous sobriety for comedian and producer of Dry Humor, Liz Russo.
Patrons don't need to be in recovery to attend Dry Humor, just a willingness to laugh. A portion of proceeds from event ticket sales will be donated to Stepping Stones Recovery Foundation, a nonprofit that helps individuals struggling with addiction and their families. The organization raises funds to provide housing, education and community resources to individuals suffering from addiction to ensure a lifelong successful recovery.
"Treatment saved my life," Russo says. "I want to financially contribute to those who struggle, while also raising awareness to a growing epidemic and reducing the negative stigma associated with addiction. Humor is an honest and powerful form of communication, and the tangible evidence of hope."
HEADLINER: Vanessa Hollingshead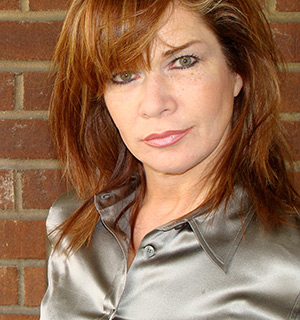 The moment Vanessa hits the stage, she hits her audience with her insatiable love of what she does. She'll talk with them and joke with them by telling stories from her life and through the lens of her incredibly larger than-life, poignant hysterical characters she's met along the way.
Vanessa's need to perform came partly from the way she grew up. The daughter of two drug-addicted, alcoholic, hippy parents, her British Dad was the first person to bring LSD to the States and was closer to Timothy Leary than he was to her while her Mom always told her 'the three most important people in my life are me, myself, and I" setting the stage for some serious, and now funny low self-esteem issues.
By the end of Vanessa's show, her audience who was once full of strangers, she is able to turn into new best friends and extended family. While Vanessa's real family was out there busy getting high, Vanessa was out there busy getting laughs.
Vanessa is an accomplished actor, performance artist, and writer with a TV pilot currently in the works called, Take My Life, Please! Vanessa as a stand-up comedian has performed on many comedy programs including Comedy Central Presents, Live At Jongleurs, Just For Laughs, The Jim Breuer Show, and most recently Funny Women of a Certain Age.on Showtime!
HOST: Liz Russo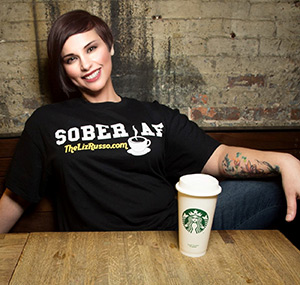 The comedy show will be hosted by Lehigh Valley's own Liz Russo, who has been heard on SiriusXM, seen on Fox TV, PBS, and Amazon Prime. She performs at comedy clubs, casinos, and festivals internationally. Russo was named by 8,000 voting readers of LVStyle Magazine, the Best Comic of the Lehigh Valley 2016, 2017, and 2018.
Additional comics TBA. All comedians performing on the show are clean and/or sober comedians.
This show will contain adult language and/or situations. Seating will be assigned by ArtsQuest staff upon arrival into the showroom. Anyone coming in between the ages of 13 and 17 must be accompanied by a parent or guardian. No child 12 or under will be admitted.
*Student & senior discounts apply at the box office only