Photo: Wendy Jamison
Give me an H! Gimme an O! Gimme an H! Gimme an O! Gimme an H! Gimme an O! What's that spell? HO-HO-HOLIDAY CHEER!
Christmas bells are ringing in the Christmas city! Kick off the joyous holiday season at SteelStacks with events like Christkindlmarkt, exciting concerts, heartwarming movie screenings, and hilarious comedy shows.
Don't miss out because there's no place like Bethlehem for the holidays!
Christkindlmarkt Bethlehem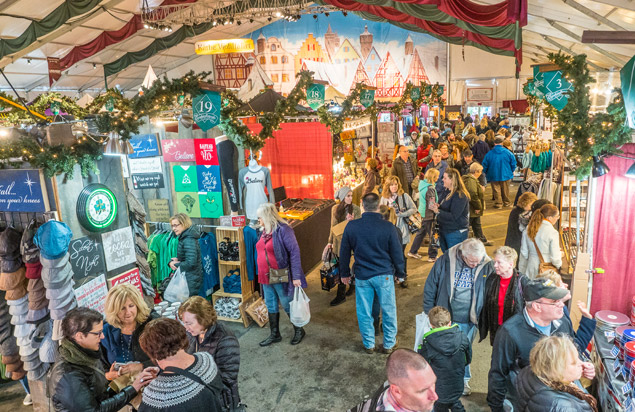 Christkindlmarkt presented by Univest Bank & Trust Co. is a one-of-a-kind family event that brings the spirit of Bethlehem alive with the season.
Concerts · Ticketed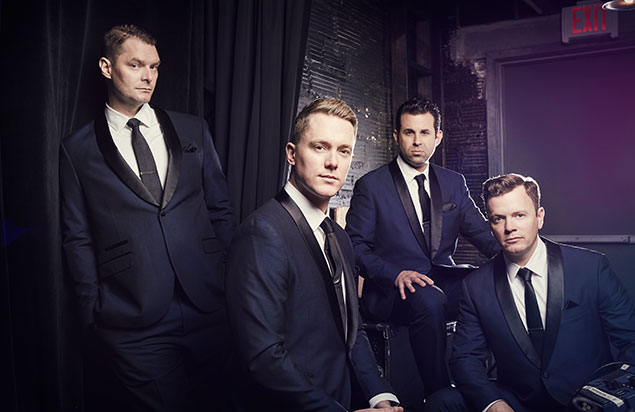 Let's get Hip to the Holidays, as Under the Streetlamp celebrates with a joyous performance of your favorite holiday tunes PLUS songs from the American Radio Songbook.
---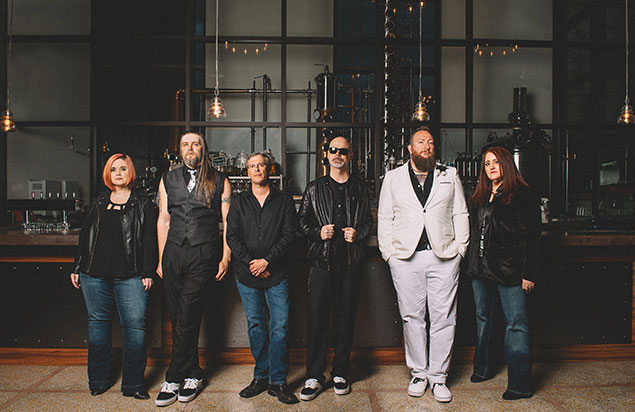 Join The Beautiful Distortion, Lehigh Valley with Love and the Women's Business Council in a Christmas variety show for the ages, featuring music, magic and comedy – you don't want to miss this!
---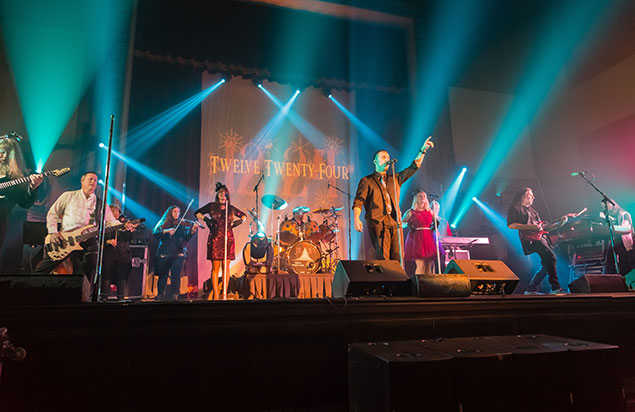 Twelve Twenty-Four presents a high energy, full-scale, holiday rock orchestra concert featuring everyone's favorite rock-edge holiday music as well as their own holiday creations.
Films · Special Screenings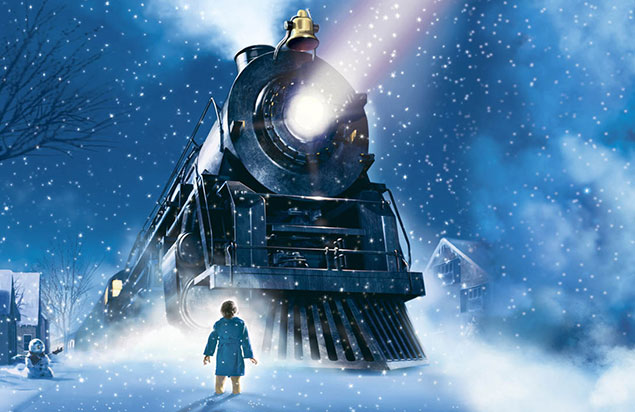 The Polar Express is an inspiring adventure based on the beloved children's book by Chris Van Allsburg. When a doubting young boy takes an extraordinary train ride to the North Pole, he embarks on a journey of self-discovery that shows him that the wonder of life never fades for those who believe.
---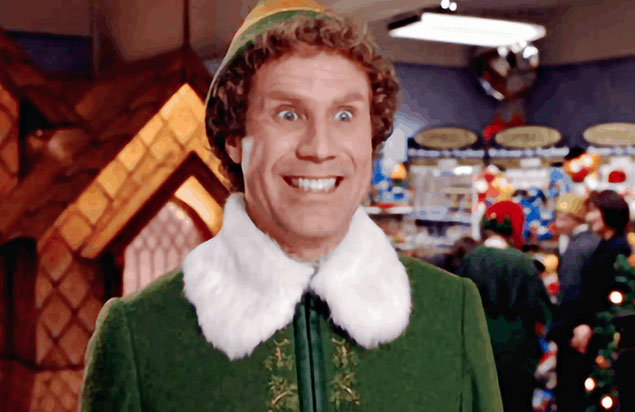 After accidentally falling into Santa Claus' gift sack, a human baby is raised at the North Pole, growing up to believe he is an elf. Due to his large size, the "elf" causes chaos in Santa's workshop, forcing Kris Kringle to send him on a mission to find his human roots.
---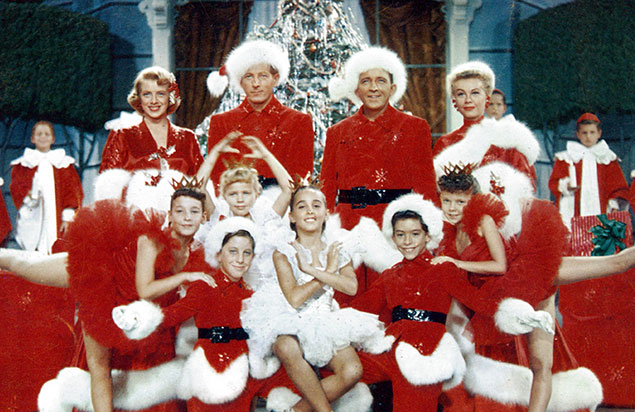 Two talented song-and-dance men (Bing Crosby and Danny Kaye) team up after the war to become one of the hottest acts in show business. One winter, they join forces with a sister act (Rosemary Clooney and Vera-Ellen) and trek to Vermont for a white Christmas.
---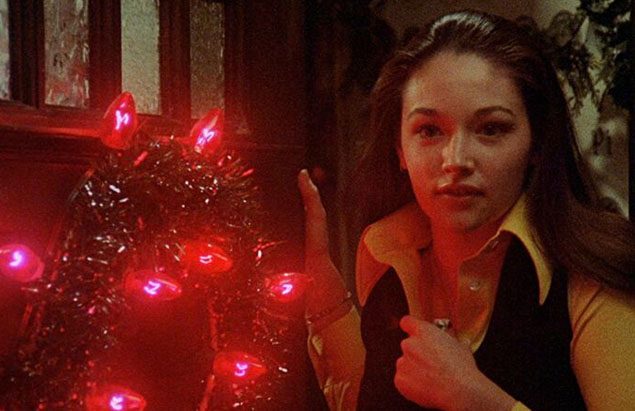 One part frosty Xmas atmosphere, one part stalk 'n' slash magnificence and all parts awesome, BLACK CHRISTMAS is a timeless, terrifying and demented holiday tradition.
---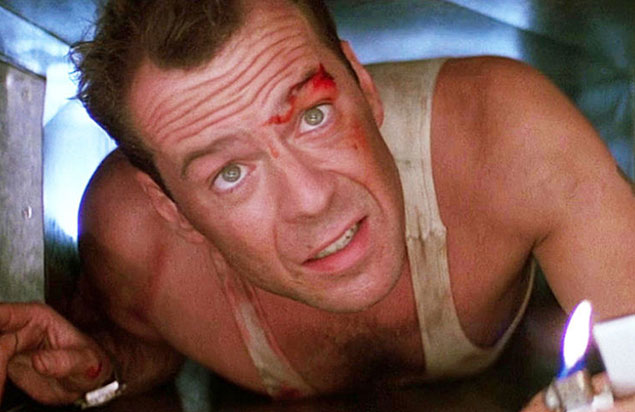 NYPD cop John McClane (Willis) goes on a Christmas vacation to visit his wife Holly (Bedelia) in Los Angeles. When a group of bank robbers led by Hans Gruber (Rickman) take control of the building and hold everyone hostage. John is forced to take matters into his own hands.
---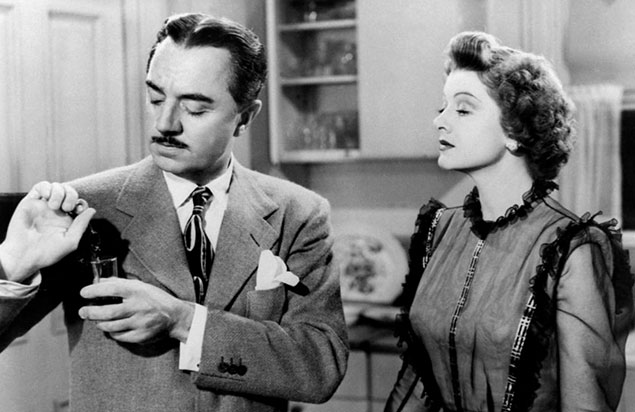 Between cocktails and the first course of a society dinner, urbane, dry-witted detectives and sophisticates Nick and Nora Charles will show the police the holes in their investigation, unmask a brutal murderer and solve the mystery behind the disappearance of The Thin Man.
---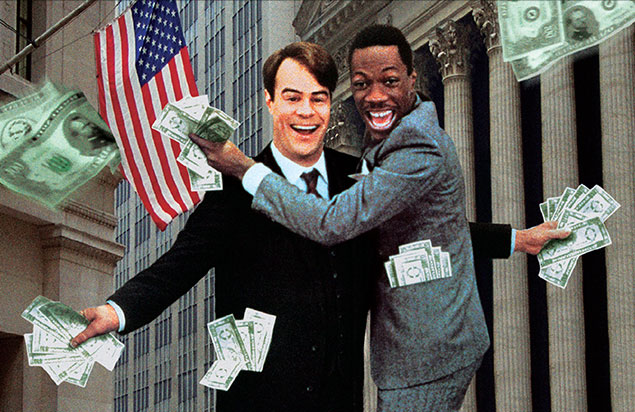 What happens when you combine the comic genius of Eddie Murphy with Dan Aykroyd and director John Landis? You get a timeless comedy classic laced with sidesplitting, satiric humor.
---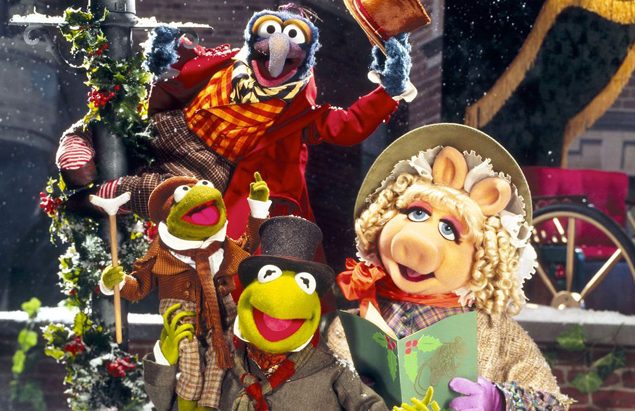 The crotchety Ebenezer Scrooge is an old miser who could care less about Christmas and the joy the season brings. After he's visited by the spirits of Christmas Past, Present, and Future, Scrooge turns over a new leaf and becomes the most generous and celebratory person in town.
---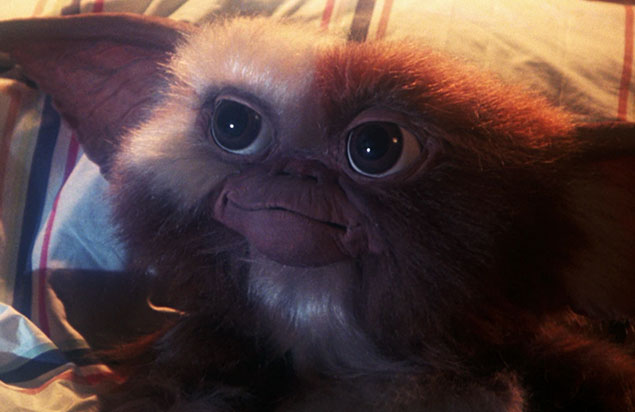 "Don't expose him to bright light. Don't ever get him wet. And don't ever, ever feed him after midnight." This sage advice is ignored midway through Gremlins, with devastating results. This comic Joe Dante effort is set in a Norman Rockwell-esque small town at Christmastime.
---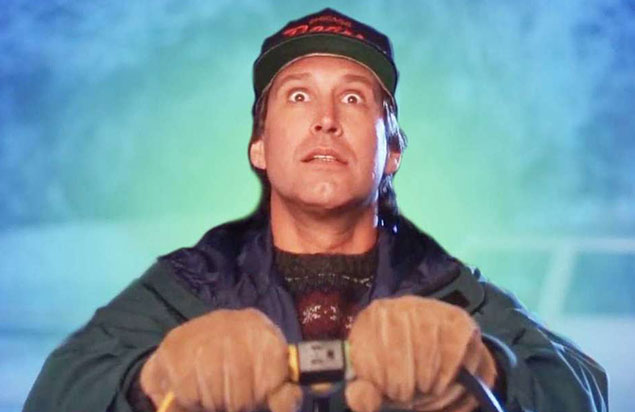 As the holidays approach, Clark Griswold (Chase) wants to have a perfect family Christmas, so he pesters his wife, Ellen (D'Angelo), and children, as he tries to make sure everything is in line, including the tree and house decorations. However, things go awry quickly.
---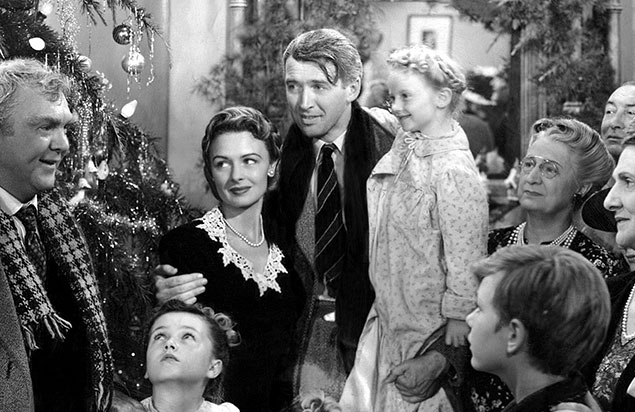 Voted the #1 most inspiring film of all time by AFI's 100 Years… 100 Cheers, It's a Wonderful Life has had just that. With the endearing message that "no one is a failure who has friends," Frank Capra's heartwarming masterpiece continues to endure.
---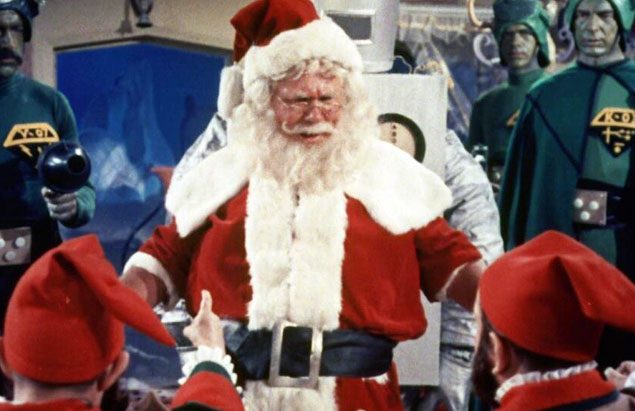 Renowned as a holiday cult classic, SANTA CLAUS CONQUERS THE MARTIANS is one of the most amusing films ever made. Filled with kitschy set design, outrageous costumes and amiable acting, it's nonstop fun is worthy of its status as a holiday staple.
Comedy · Shows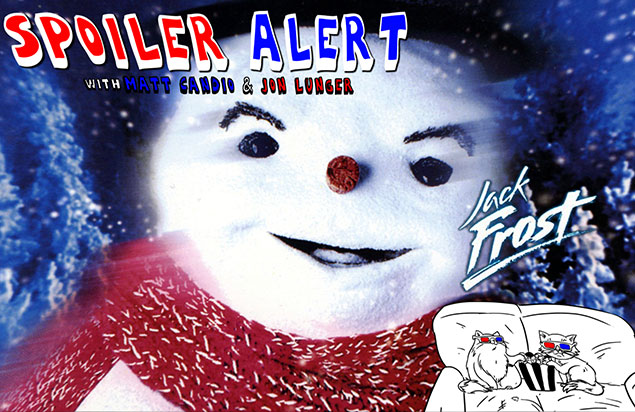 Comedians Matt Candio and Jon Lunger take you on a journey through the ridiculousness of modern cinema in a hilarious send-up and take-down of one of Hollywood's most legendary and/or notorious films.
---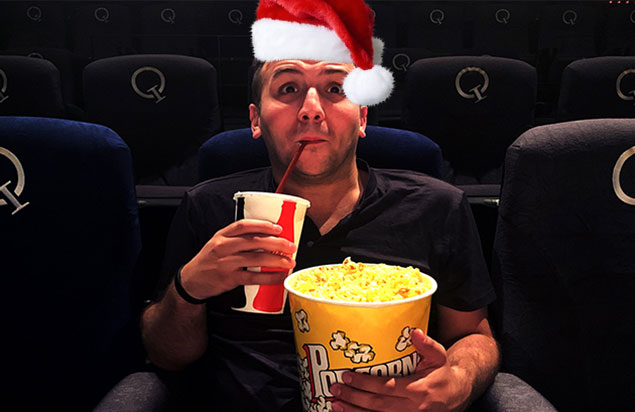 The Sequel Show: Holiday Edition, directed by Anthony DeSanctis, is a film-centric improv comedy show that creates sequels/post-credit scenes to some of cinema's greatest offerings!
---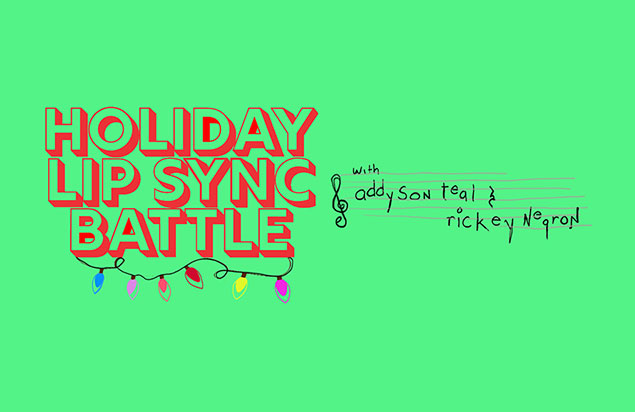 Come see your favorite local comedians, actors, and others who can't get enough of the stage, battle it out, lip sync style!
---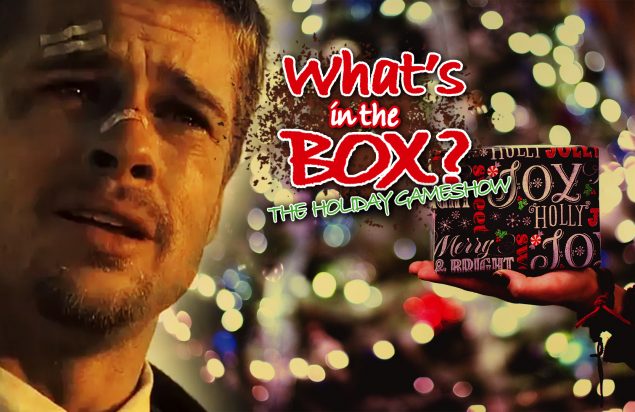 "What's In the Box" is the world's only* game show inspired by an equal combination of the holiday season and the end of David Fincher's 1995 neo-noir serial killer thriller SE7EN!
For a full list of events at SteelStacks, CLICK HERE!