Original photo: Dani Nightlinger
Top of the comedy list to ya! With live comedy every Thursday, Friday and Saturday (and other days, too, sometimes), March is more packed with comedy than a leprechaun's pot is full of gold. Speaking of which, after you finish this list of March comedy shows, there's a prize waiting for you at the end of the article…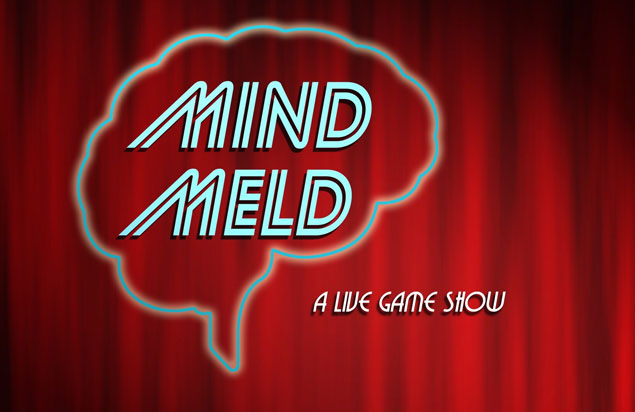 Mind Meld is a game show in the style of the popular TV show Match Game! Watch contestants try to match answers to ridiculous fill in the blank questions with a panel of comedians while enduring their silly antics all to win some crazy, great prizes.
---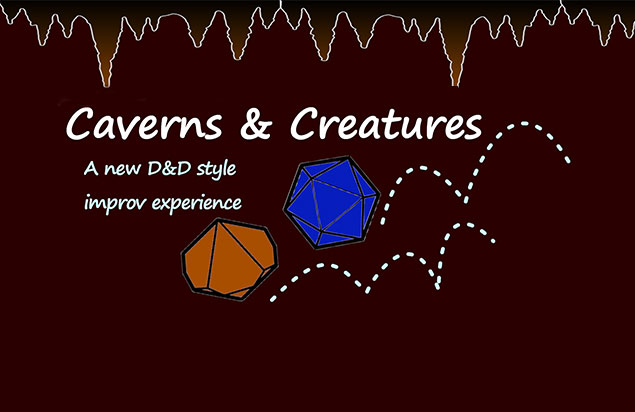 Caverns and Creatures is an improv comedy show based on the classic tabletop role-playing game, Dungeons and Dragons! Local comics will struggle through a diabolical adventure, relying only upon their own wit and the whims of the dice.
---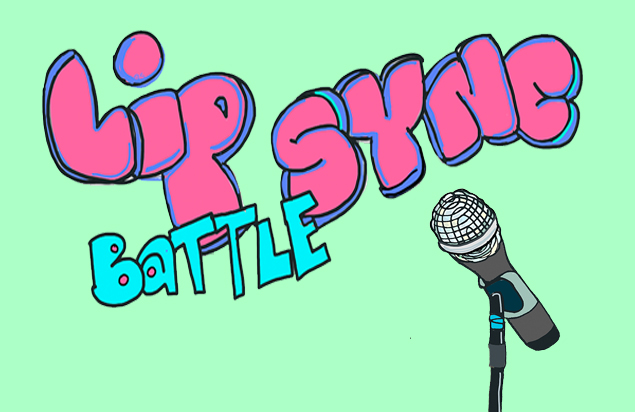 Come see your favorite local comedians battle it out, lip sync style! They'll be competing by lip syncing to your favorite songs AND whoever wins the competition wins the grand prize of $100!
---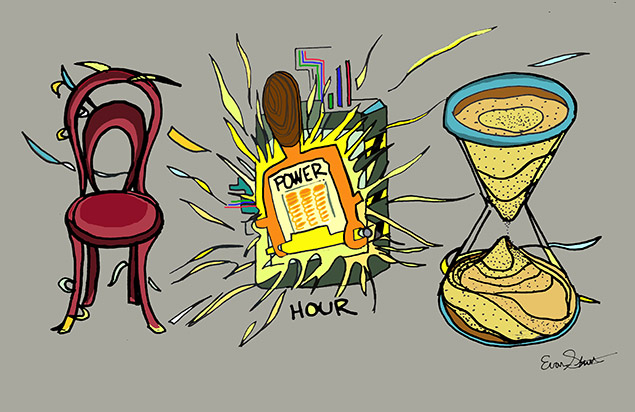 The Improv Comedy Power Hour is 60 minutes of completely unscripted, high-energy improv comedy performed by two of our resident teams: Big Check & Verbal Cursive.
---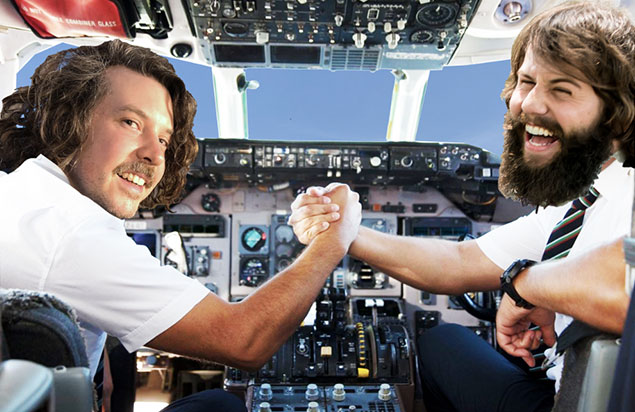 Every 1st & 3rd Friday of the month, Matt Candio & Evan Stutts (formerly of ManDudeBro) and a fresh cast of improvisers from all over the map to deliver a fully improvised show, that's so GOOD, it's GREAT!
---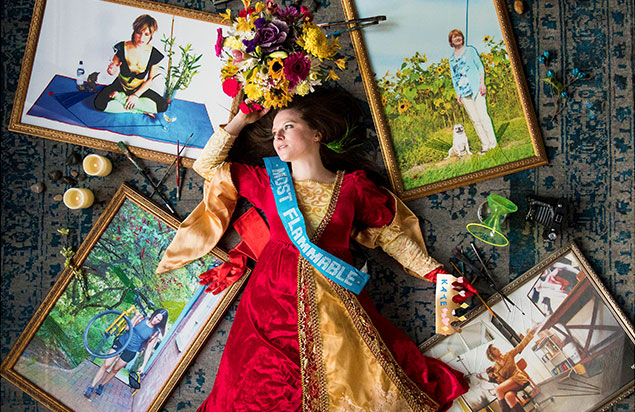 One woman's comedic story of falling down, being picked back up, brushed off and – in the midst of putting out several fires – became inspired to grow into a better and stronger version of herself.
---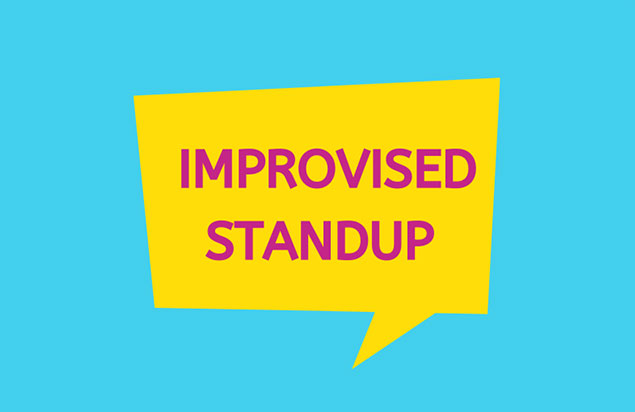 The Lehigh Valley's best standups and improvisers face a new challenge when they're given topics to talk about… while they're onstage! And… YOU might even be the one providing the topic!
---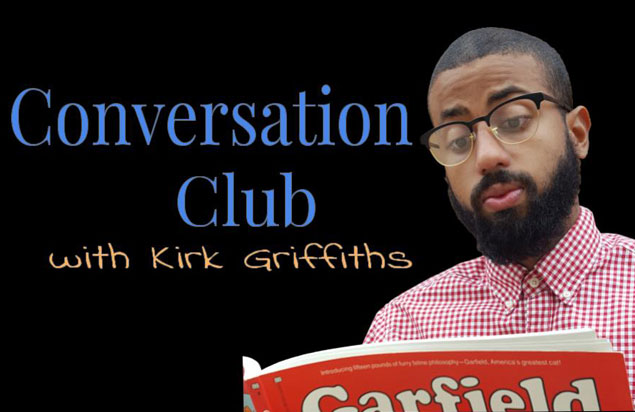 Want to talk about your bad day at work? How you and a loved one met? Maybe share your doomsday plans with the less prepared. Conversation Club will place you in the middle of a hilarious and insightful dialog.
---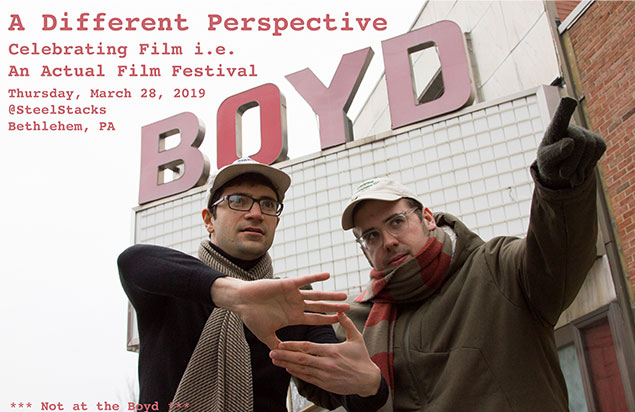 Aaron Alkasov and Justin Passino are filmmakers. They're makers of film. But this isn't about them; it's about film. Although, some of the evening's featured films will be their own.
---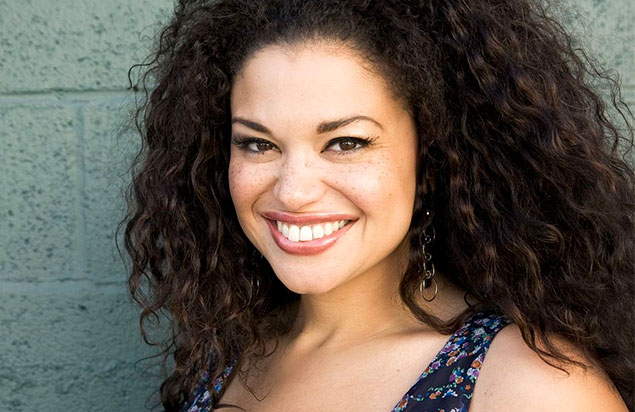 Comedian Michelle Buteau was most recently the co-host of VH1's Big Morning Buzz Live. Her other television credits include ENLISTED on FOX, Comedy Central's KEY & PEELE and @MIDNIGHT, and Best Week Ever.
---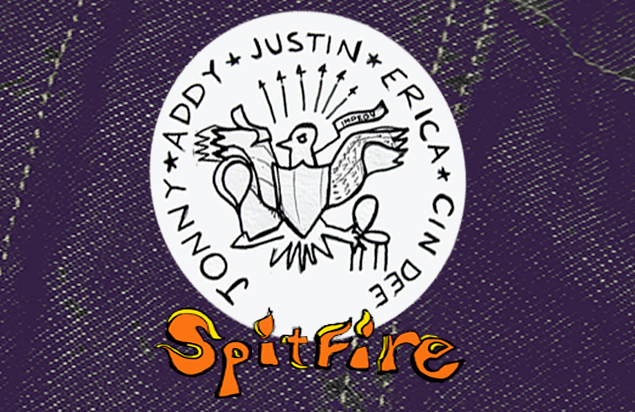 Spitfire is a mash-up of live music and improvised comedy! Each month features a special musical guest, whose intimate, live, acoustic performance is used as the inspiration for completely unscripted comedy.
---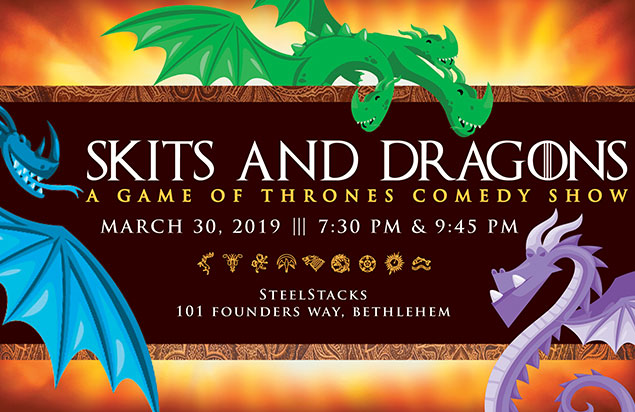 The long-awaited final season of Game of Thrones is finally approaching! Celebrate by attending an hour long comedy tribute to the most successful fantasy series of all time.
---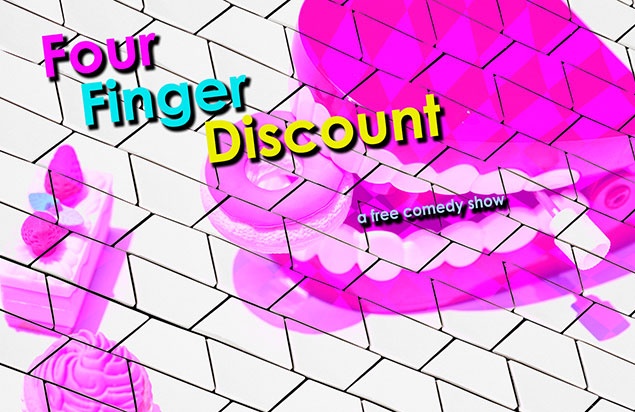 Four Finger Discount is a FREE hour long improv comedy show every 1st and 3rd Thursday of the month featuring improv teams from the Lehigh Valley and beyond!
---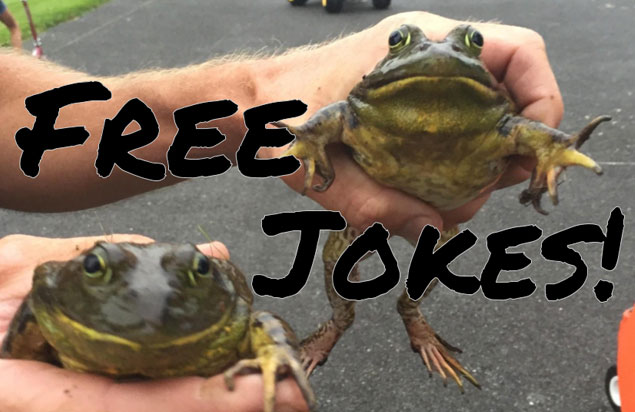 Free Jokes! is a FREE hour long standup comedy show that occurs every 2nd and last Thursday of the month featuring standup comedians from the Lehigh Valley and beyond! If you wish to participate, arrive at SteelStacks by 9:30 and put your name in the MaGiCal MyStEry bucket!